Some say that change is the only constant. That aphorism rang true as the new Summit opened to the clang of lions dancing and ribbon cutting on Monday, the 16th of July this year. Law Annual was present at the opening ceremony and food tasting session to give you, our readers, a taste of what to expect (pun not intended) when the semester begins.
What immediately strikes you is how bright and fresh the new Summit looks. The decor has been refurbished with an appetizing color scheme of orange and white, and new cushion seats line the road-facing side of the Summit. Faux wood panels embellish the store fronts and even the trays are made of wood. Although fully air-conditioned, we were told that it will only be turned on during the lunch time peak hour. The basic layout remains the same but the space facing the previous drink stall has been converted into the new drink and fruit stalls.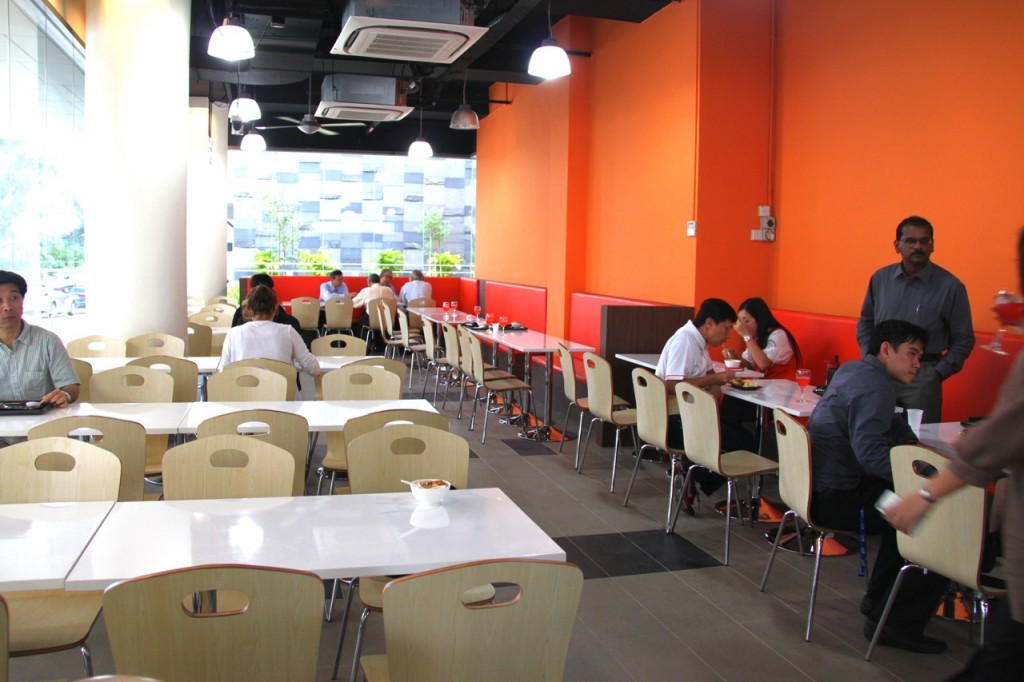 The new stalls promise a wide array of cuisines and each had a large and extensive menu to offer. You can expect baked rice, pasta and grilled meats from the Western stall; ayam penyet, nasi briyani and prata from the Muslim stall; wanton noodles, ramen and even a zi char stall. There is a notable focus on healthy food with a stall dedicated to serving herbal soups, steamed meats and veggies. Prices range from $2.50 to $6.50 across the board, averaging $3-4 for a decent meal.
We got to sample a few dishes that were offered during the food tasting session.
***
Popiah
Popiah needs no introduction. Boiled shredded turnip, eggs and prawns wrapped in a delicate flour skin, lightly garnished with sweet sauce and belachan chilli. We found it a little too sweet for our liking but it should be made to individual tastes in future.
Rating: 3/5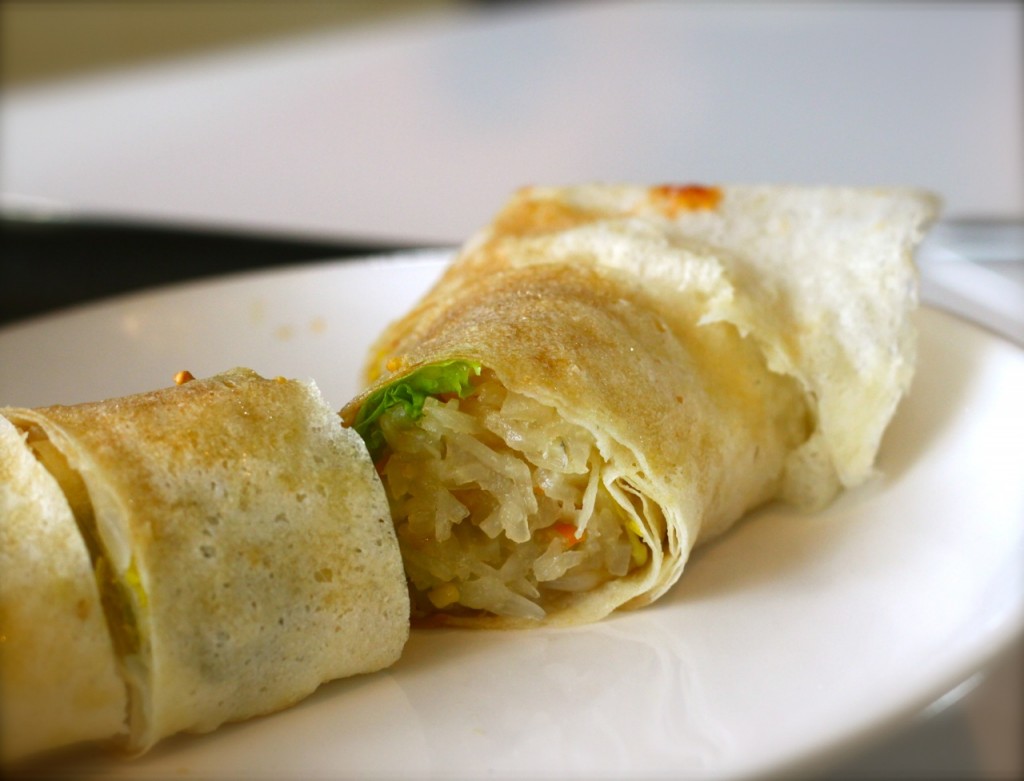 Roti prata
Countless visits to Mr Prata for a late dinner after evening LAWR classes have spoiled our tastes bud and the Summit's prata was met with high expectations. The plain prata was a tad chewy but the egg prata had a bit more consistency in texture, leading us to suspect they were of the frozen variety. Mutton curry filled with generous and tender chunks of meat was served with the prata.
Score: 3/5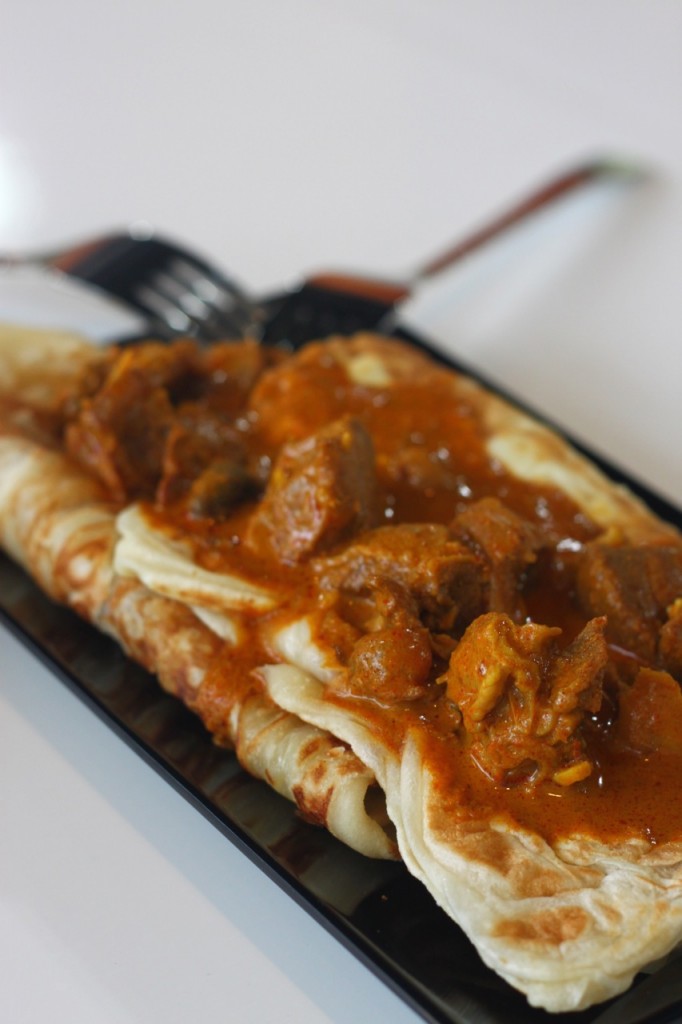 Gado gado
The gado gado was quite forgettable. There wasn't much to expect from the simple salad of cabbage, Kang kong, bean sprouts, tofu, tempeh and keropok drizzled in peanut sauce. In other words, it was just gado gado.
Score: 2.5/5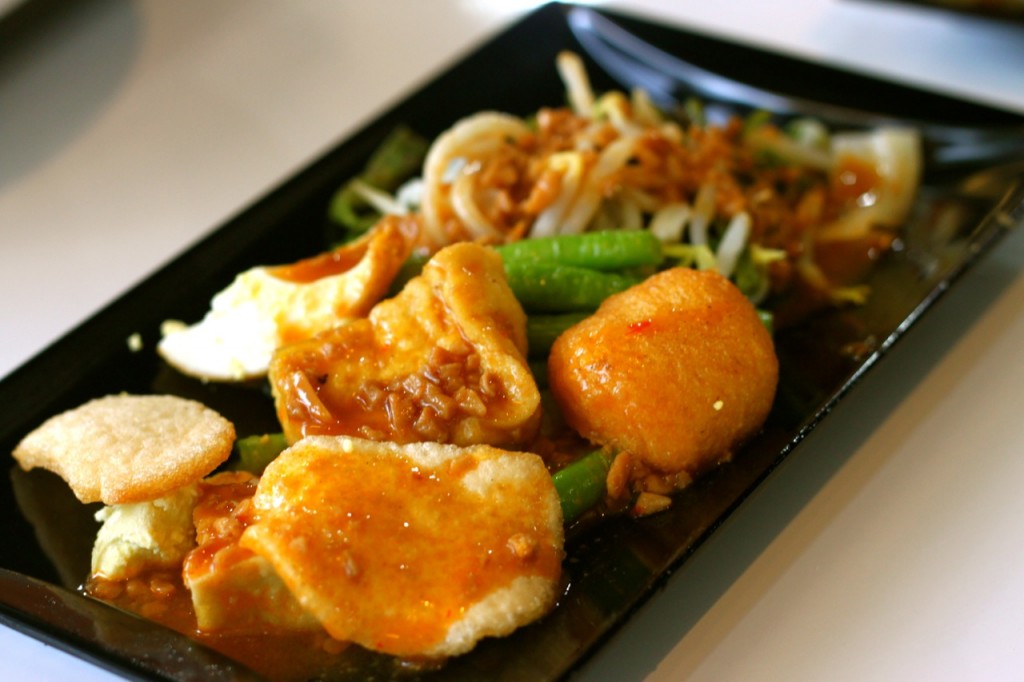 Laksa
The laksa came with generous slices of chicken, eggs and fish cake. It was not too spicy with a slight hint of coconut milk. Definitely one of the better dishes that we tried although one should not expect the standard of Adam Road hawker center laksa.
Score: 4/5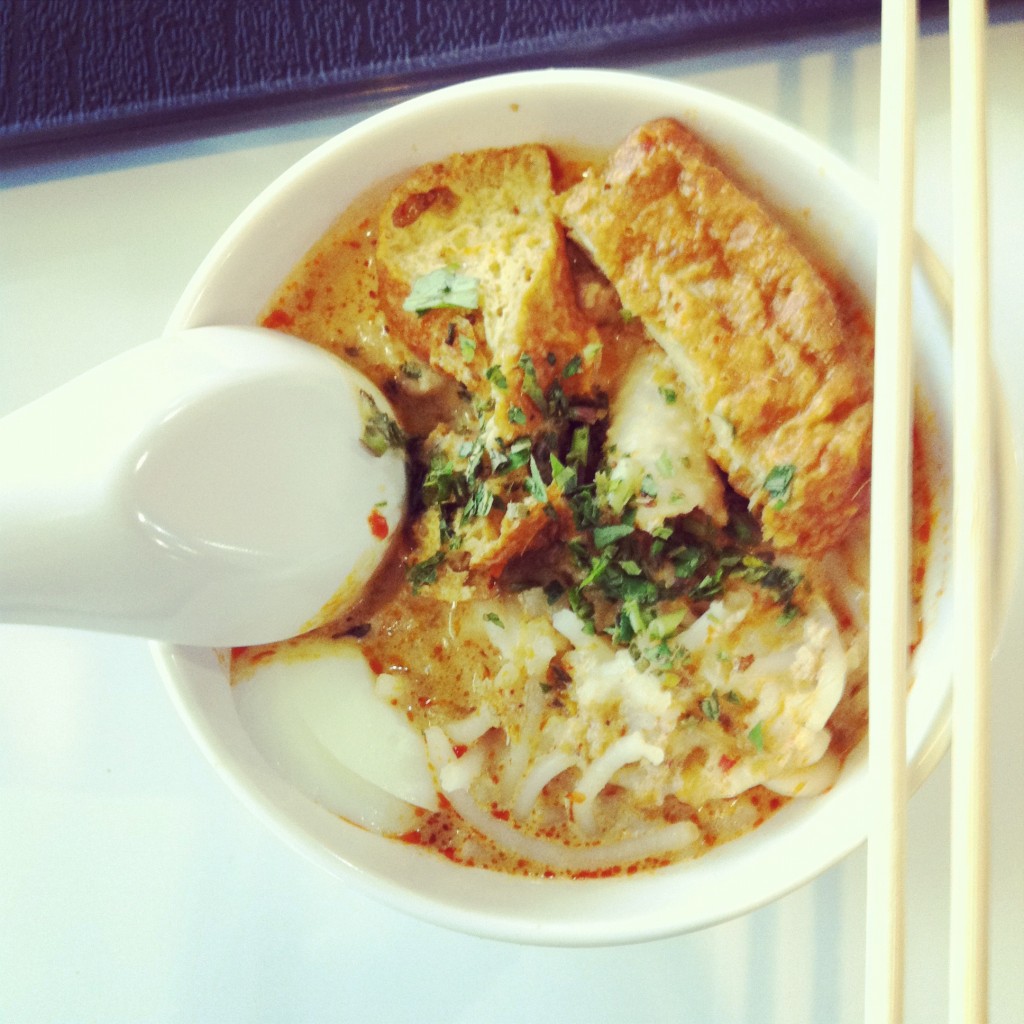 Mee Siam
The mee siam was equally good as the laksa. The gravy was tangy, slightly spicy but a little sweet. Fresh prawns, egg sliced and tofu chunks rounded up the dish. Unfortunately the Mee Siam was devoured before a picture could be taken.
Score: 4/5
Zi Char
The first thing that strikes Summit goers is the insane amount of zi char the new place has to offer (Note: this was not offered during the food tasting session itself but is the staple available at the current moment). The consensus? While the zi char is credibly tasty with generous portions, it is way! too! oily! for everyday eating. We cannot help but wonder if all the students will be put through TAF club after eating the zi char everyday.
Score: 3/5
Bread pudding
Probably the best dish we tried, the bread pudding had a heavenly light texture akin to cheesecake. The pudding had a light milky taste without being overpowering and was accentuated by a subtle hint of fragrant vanilla. A sprinkling of plump and juicy raisins complemented the smooth clean flavours providing a tart contrast. Unfortunately, much to our dismay, we were told that bread pudding was not on the menu when we spoke to the boss of Pines Catering, Mr Steven Tan. We implored him to bring it in and he told us he would do something about it. Time will tell if this luscious gustatory delight ends up tantalizing our palate.
Score: 5/5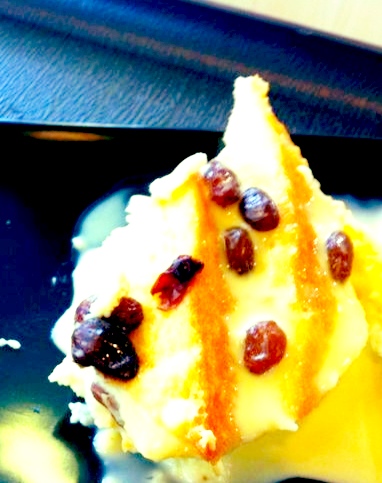 Coffee/tea
The life blood of law school – caffeine. Those who felt that the previous Summit's caffeinated offerings were lacking in, well, caffeine, will be ecstatic to know that the coffee and tea is a lot stronger and more gau.
The drinks are served in traditional kopitiam cups and saucer, reminiscent of the 1960s and YaKun Kopitiams, with the condensed milk and sugar at the bottom of the cup for you to stir in. Even the taste is closer to what one would expect at a local kopitiam. Unfortunately, the cups are on the small side and may not be enough for those late night study sessions in Angsana. And one cannot help but wonder how students can dabao the drinks in the future. While the new offerings may be good news to some, this writer will miss the teh ping of the previous Summit which had a milkier flavour profile.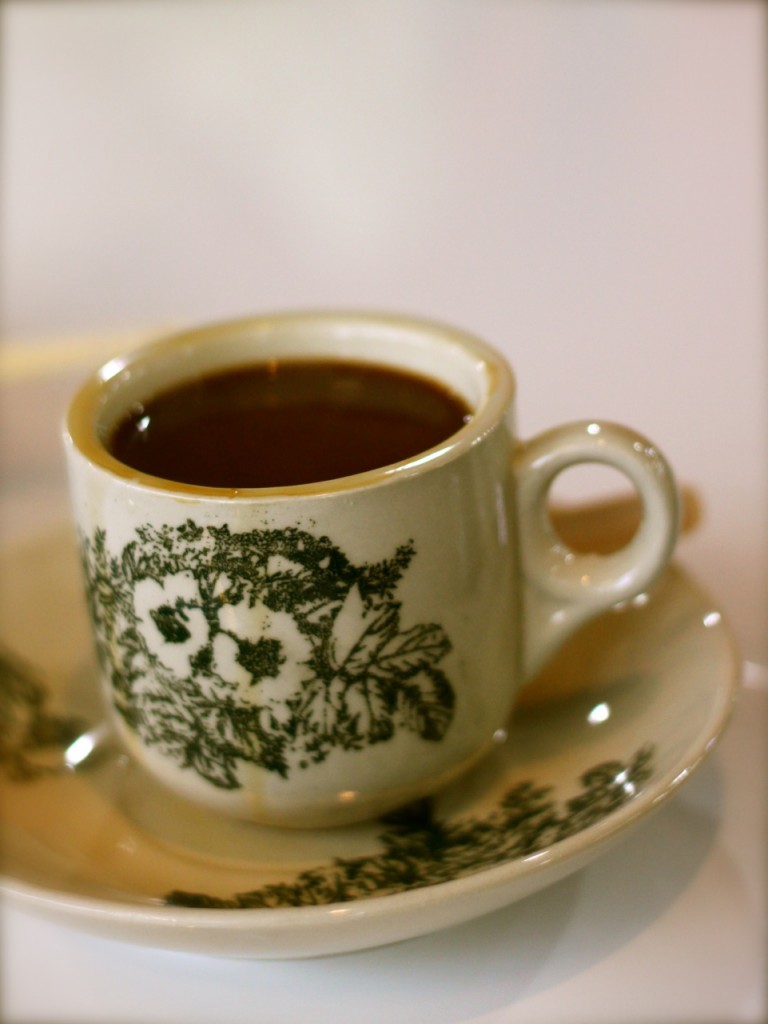 After the event was over, we sat down with owner, Mr Steven Tan, and Summit manager, Mr Teo, who gave us a bit more insight into the operation. We found out that the new Summit has a seating capacity of over 380 persons and that they will be staying for at least 3 years. Not every stall will be open during this holiday period but expect things to swing into full force when term starts again.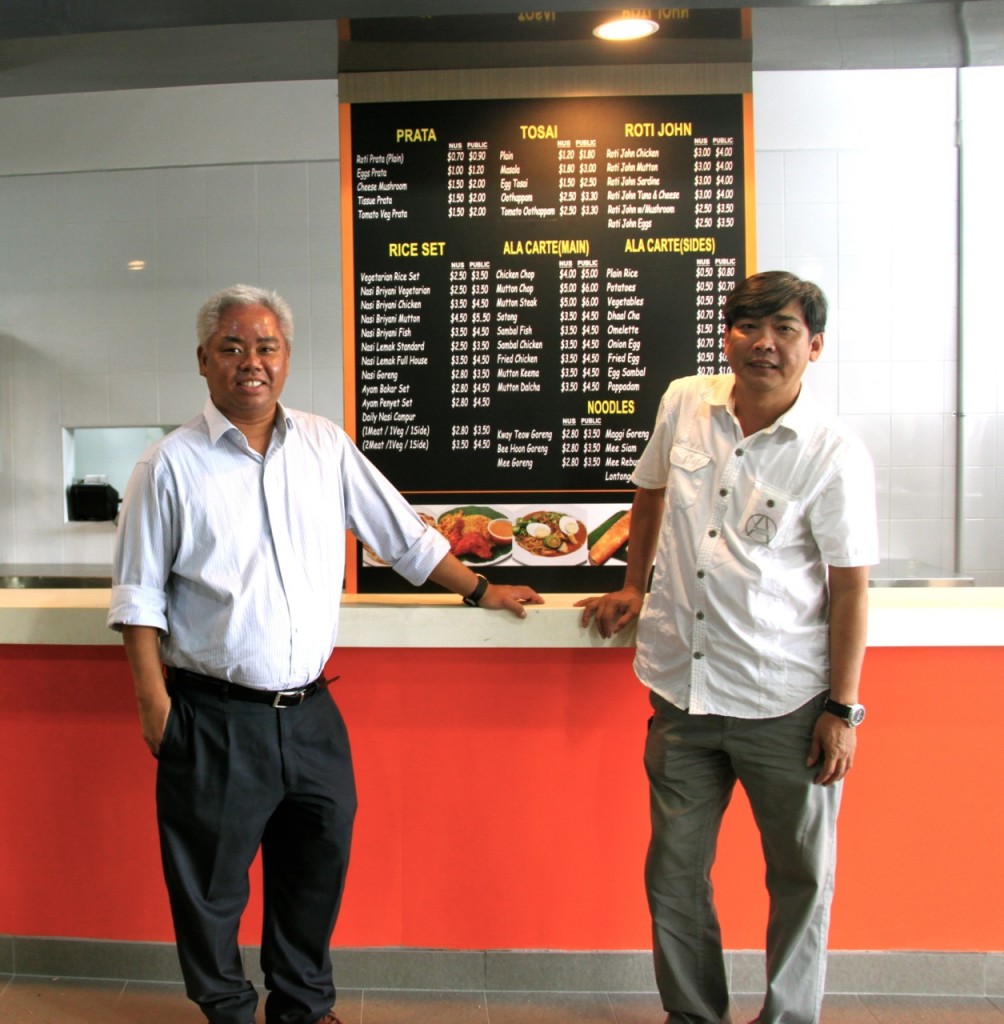 Mr Tan was quick to reassure us that Pines Catering was quite experienced in the F&B industry, having opened food courts and restaurants in various schools and institutions such as ACS (International), NUS Kent Ridge and the Ministry of Foreign Affairs. Mr Tan was also eager to reiterate their commitment to serving healthier food – instead of selling ice cream, they will offer gelato.
But perhaps what struck us is the most was his openness to feedback. He appreciated our suggestion that the bread pudding stay and explored the idea of bringing in bak chor mee, pointing out that making good bak chor mee is harder than it seems. While we won't be tapping our SAF 11B to rate our meals (only guys will get this), they told us to feel free to approach Mr Teo whenever he's around to offer feedback and suggestions, or alternatively, to drop them an email. Nevertheless, their effectiveness in implementing our suggestions remains to be seen.
Most of the initial response we got from students and faculty members was cautious optimism. The extensive menu looks promising but one has to wonder if they will be able to deliver and offer every single item or start to cut down items from their menu after a few months. A faculty member was overheard saying that he hopes "the good taste will last".
Fortunately, there isn't much reason to worry about because there are plenty of other food options located nearby such as the new food court called "The Canopy" that opened recently near the CCAB swimming pool. Do check out our archives for more food reviews and stay tuned to Justified for more!
***
Article contributed by: Adriel Chioh (Law 2) &  Jermaine Ng (Law 2)
Photos contributed by: Jermaine Ng (Law 2)