Indeed it was an exhilarating evening on the 25th of October as the mooters took the stage of the BA Mallal Grand Finals held at the moot court. The BA Mallal Moot started since 1964 and it is one of Singapore's oldest and most prestigious mooting competitions. It is sponsored by Allen and Gledhill LLP. The audience listened as the emcee introduced the esteemed bench consisting of Ms Mavis Chionh, Judicial Commissioner, Dr Stanley Lai, Senior Counsel and Professor Alan Tan.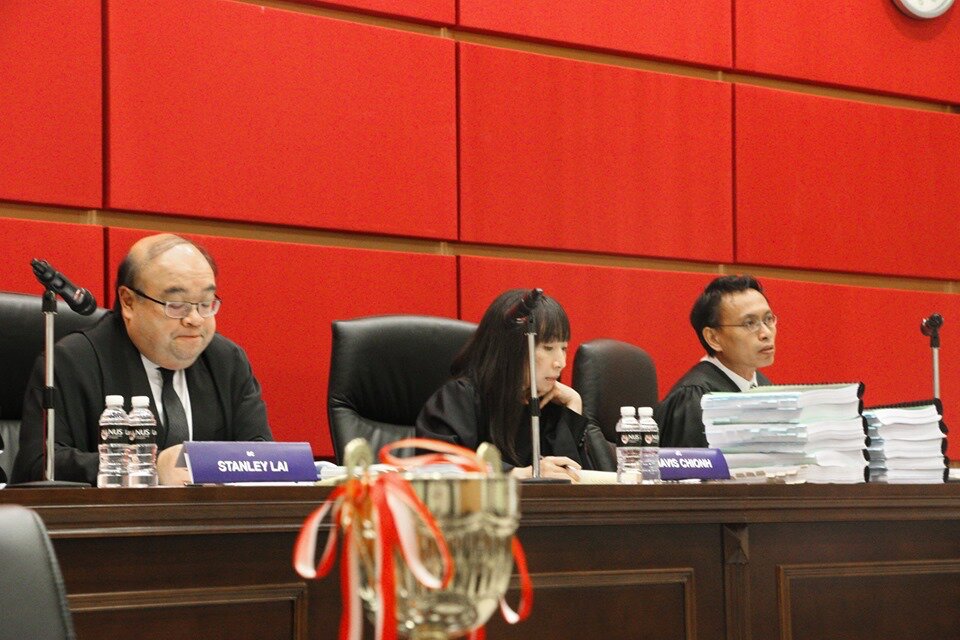 Further which, Professor David Tan delivered his opening remarks.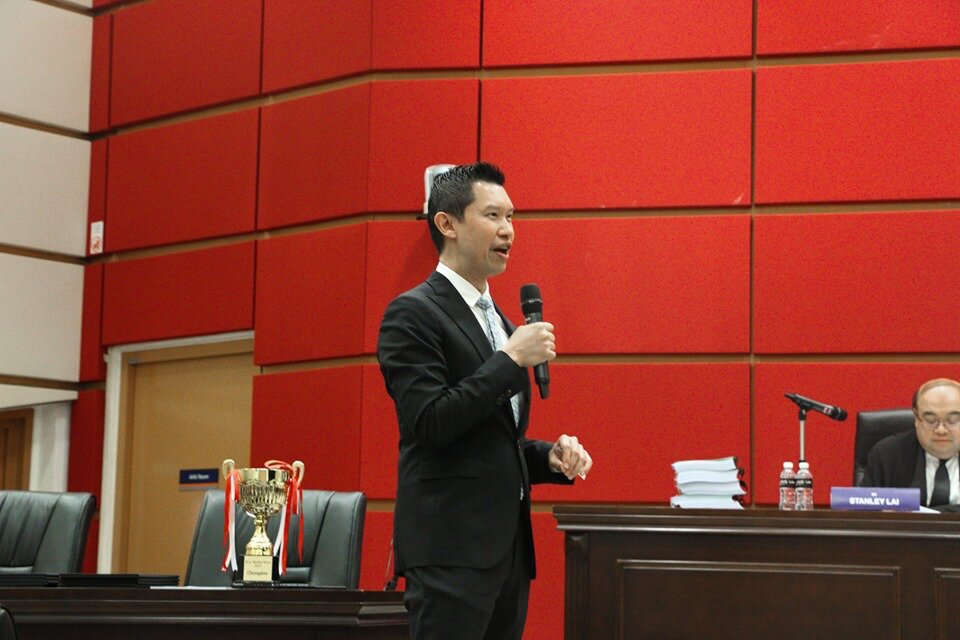 The first pair of mooters, Timothy Chong for the Respondent and Foo Zhi Wei for the Appellant then delivered their masterful oratory in relation to a hypothetical in which the Respondent "Lizzy Fizzy" brought a claim against the appellant Joseph Fizzy for sexual assault and breach of fiduciary duty owed to her as a child by the Appellant as her parent, framing it as such because the limitation period for actions relating to personal injury had expired. As the lower court found in favour of the Respondent, the Appellant appealed. Both spoke for 18 minutes each, inclusive of rebuttals and sub-rebuttals.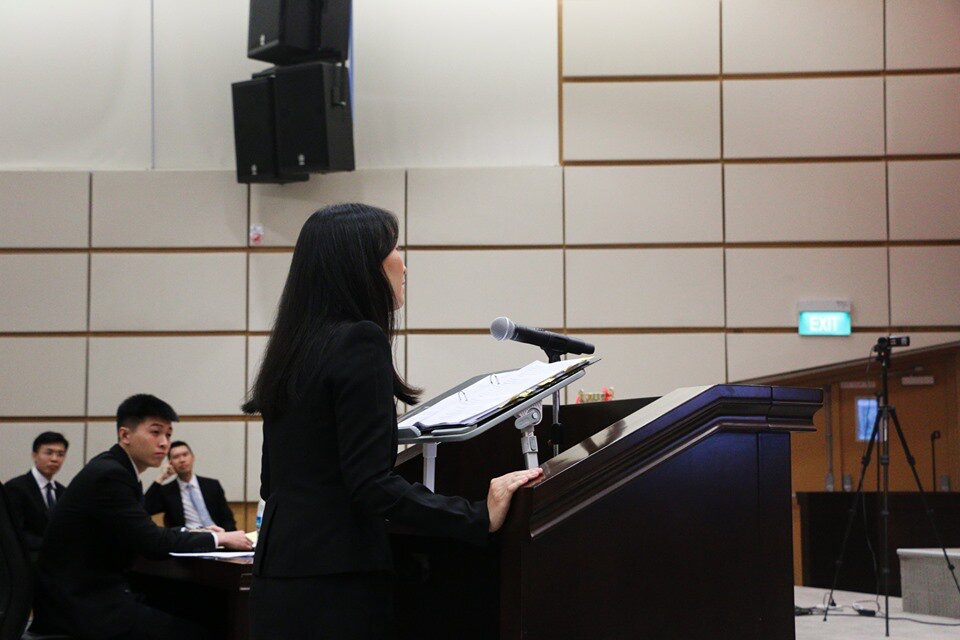 Consistently throughout their delivery they were prompted by members of the esteemed bench and indeed these hot button issues were highlighted in the course of their speeches.
The next pair, Samuel Teo for the Respondent and Aarya Berthier for the Appellant, followed thereafter, delivering a series of argumentation. Indeed, there was consistent interaction with the bench throughout their arguments. Their performance was certainly admirable as the mooters attempted to tackle contentious issues that arose in the course of delivery and tried to push forth their arguments despite the time constraints.
Further which, the judges took their leave for deliberations and the audience waited in anticipation of the results. The judges proceeded to deliver their closing remarks and JC Mavis Chionh announced the results: Timothy Chong and Foo Zhi Wei came in as second runner ups, while Aarya Berthier came in second place. The winner of the moot was Samuel Teo!
The audience then proceeded to give a round of applause to all the grand finalists for their outstanding performances as well as to the judges for gracing the event. Professor Tan proceeded on stage to present the tokens of appreciation to the evening judges. Judicial Commissioner Mavis Chionh also presented the awards to the finalists, quarter finalists and semi-finalists. Chen Rong received the Best Memorial Prize.
After a group photo, after the judges took their leave from the moot court, all proceeded to the dinner reception outside the staff lounge.
Indeed, it was an exciting evening of interesting argumentation and light-hearted humour during the course of the mooting. Congratulations to all prize winners and it was indeed an honour to be emceeing for the event as well.
[Photos — from MDC Mooting and Debating Club, credits to Cheyenne]