It's lawmed (LAWmed) season again. Team spirits were high on Saturday morning as the Law Volleyball Team destroyed medicine in a stunning victory of 3-0.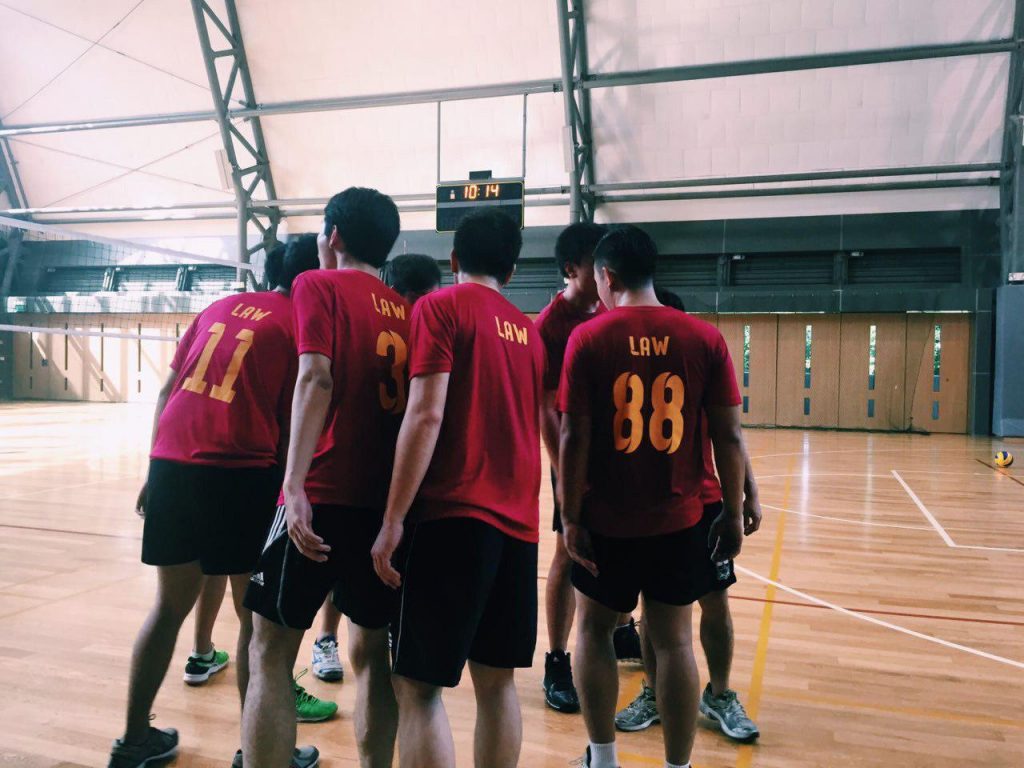 The game was to be determined by a best of five. However, the boys spared no mercy and had already won 3 sets when there was still an additional hour to spare.
The cheer of "Bukit? TIMAH!" reverberated UTown Sports Hall 2 as the Law team scored point after point. The medicine team, on the other hand, was relatively much quieter.
Amidst a flurry of unstoppable spikes and fiery serves, the first set and second set were both concluded with brilliant scores of 25-18. The third match concluded with a score of 25-21. In particular, one spike that stood out was a textbook shortball hit so hard by Norman (Year 3) that scorch marks were found on the ground after the game.
Jokes aside, it was a very friendly game and there was minimum aggression on both sides. Kudos to the Medicine Team for brilliant sportsmanship as well — one of their team members pointed out an in-ball despite knowing that the Law team would score an additional point. That's the spirit of the lawmed games 🙂
Team Captain Cheah Wen Jie would like to give a shout out to these two dashing men — Jyh Howe and Xian Kai, who are single and available. Feel free to hit them up.
All in all, it was a good game and both teams played well. This match clearly shows us that lawyers and doctors can be friends (as long as we win #teamlaw).
Written by: Zhou Shiyin (Year 1)
Photography by: Zhou Shiyin (Year 1)