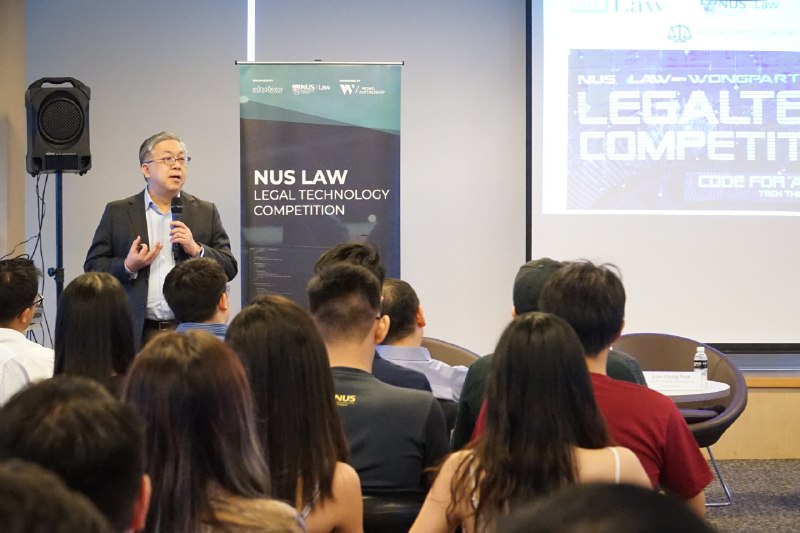 As technology's influence continues to grow into the legal industry, several pundits will quickly conclude that the future for prospective and current lawyers is riddled with uncertainty. However, there are also the thought leaders who are constantly looking to ride the waves, in search of opportunities. At Alt+Law, we firmly believe that opportunities are plentiful when brave legal minds are willing to capitalise on tech expertise. With that, our team is proud to have officially launched our marquee event, the NUS Law Legal Technology Competition 2020.
The competition launch on 17 Jan 2020 was met with renewed fervour from many NUS students and members of the public, eager to glean insights from distinguished lawyers and experts who shared their insights on this year's competition theme: The Rise of Technology in the Legal Industry – Opportunities and Implications.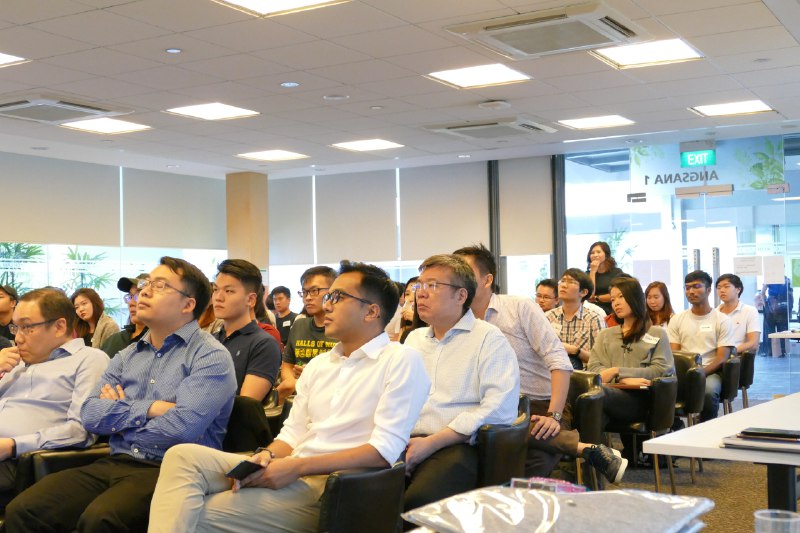 In the opening address by Mr Ng Wai King, Managing Partner of WongPartnership LLP, he highlighted the preponderance of firms that have jumped onto the bandwagon to capitalise on the capabilities of artificial intelligence and machine learning. He also shared the challenges and benefits in his firm's journey of leveraging technology to optimise legal services for clients. One striking example was the Document Automation Services Help, aptly nicknamed 'DASH'. DASH was the brainchild of WongPartnership LLP and aimed to streamline document drafting through coding and smart technologies. Parties to the document answered a simple questionnaire and their answers were rapidly converted into documents based on a standard template.
A panel session then followed Mr Ng's opening address. Moderated by Mr Lam Chung Nian, who heads the IPTMT practice in WongPartnership LLP, the first panellist to take the floor was Mr Yeong Zee Kin, Assistant Chief Executive of the IMDA's Data Innovation and Protection Group and Deputy Commissioner of the PDPC. He emphasized the intertwined nature of technology with social development and offered a tantalizing glimpse of how technology has the potential of improving and increasing access to justice. He raised an example of the Techlaw.Fest Hackathon, which generated many innovative solutions and products.
Thereafter, Mr Ivan Rawtaer, Co-Founder of legal-tech start-up Pactly, shared his fascinating insights as a lawyer-turned-technopreneur and broke down the pros and cons of an automated contract review software. Last but not least, Mr Joseph Lau, a Teaching Assistant in NUS Law, wrapped up the discussion with an engaging sharing from an academic perspective, as well as the regulation of cryptocurrencies and why law students should invest in tech-literacy.
After that, participants had the chance to voice out numerous engaging and thought-provoking questions for the panellists. One participant opined that the confidentiality of data might affect the data sets available to train machine learning algorithms. In response, it was concluded that a delicate balance had to be struck between these competing considerations as the practice of machine learning grows to be more widespread. Another intriguing question concerned the liability involved for business that use AI as a check for legal issues. This pinpointed a future concern that has not yet reached Parliament and the Courts but was astutely identified as one of the main concerns that had the potential for serious impact.
On that exciting note, the opening ceremony of the Nus Law-Wong Partnership Legal Tech Competition came to a successful conclusion. The distinguished panellists were presented with tokens of appreciation and all attendees then proceeded for engaging and vibrant discussions over dinner and drinks.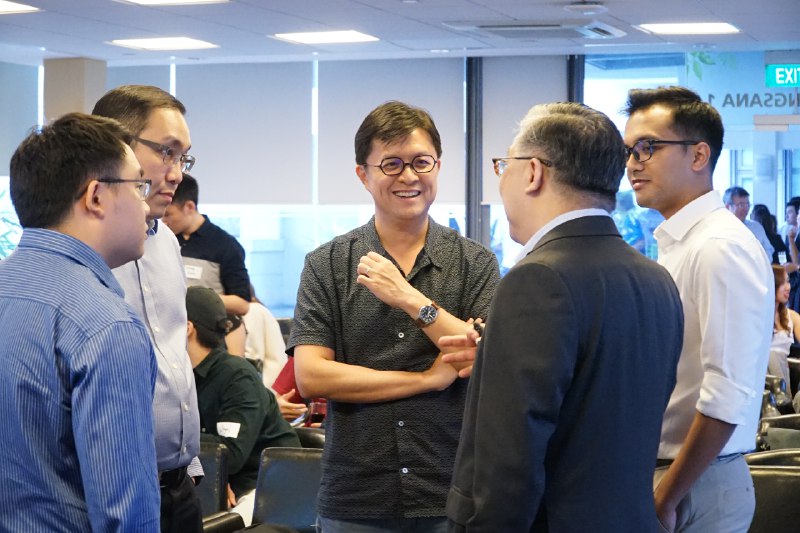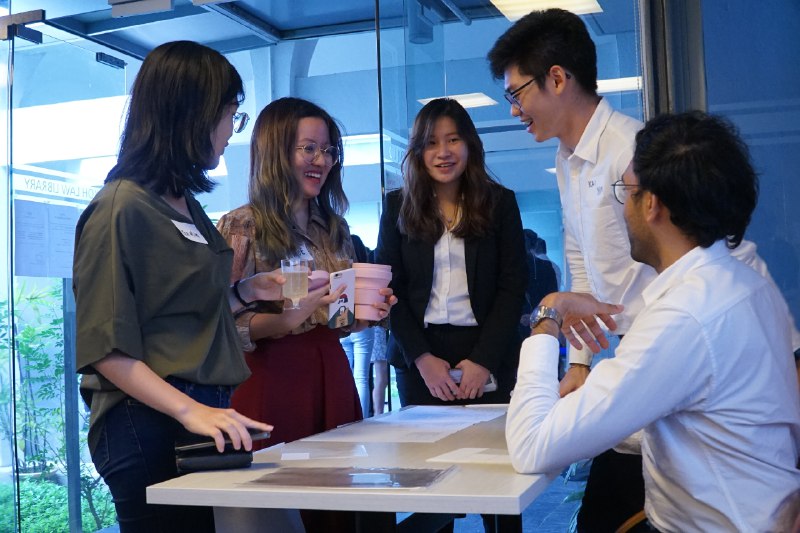 The Alt+Law team would like to once again thank all panellists for sharing their insights with NUS students across a range of faculties.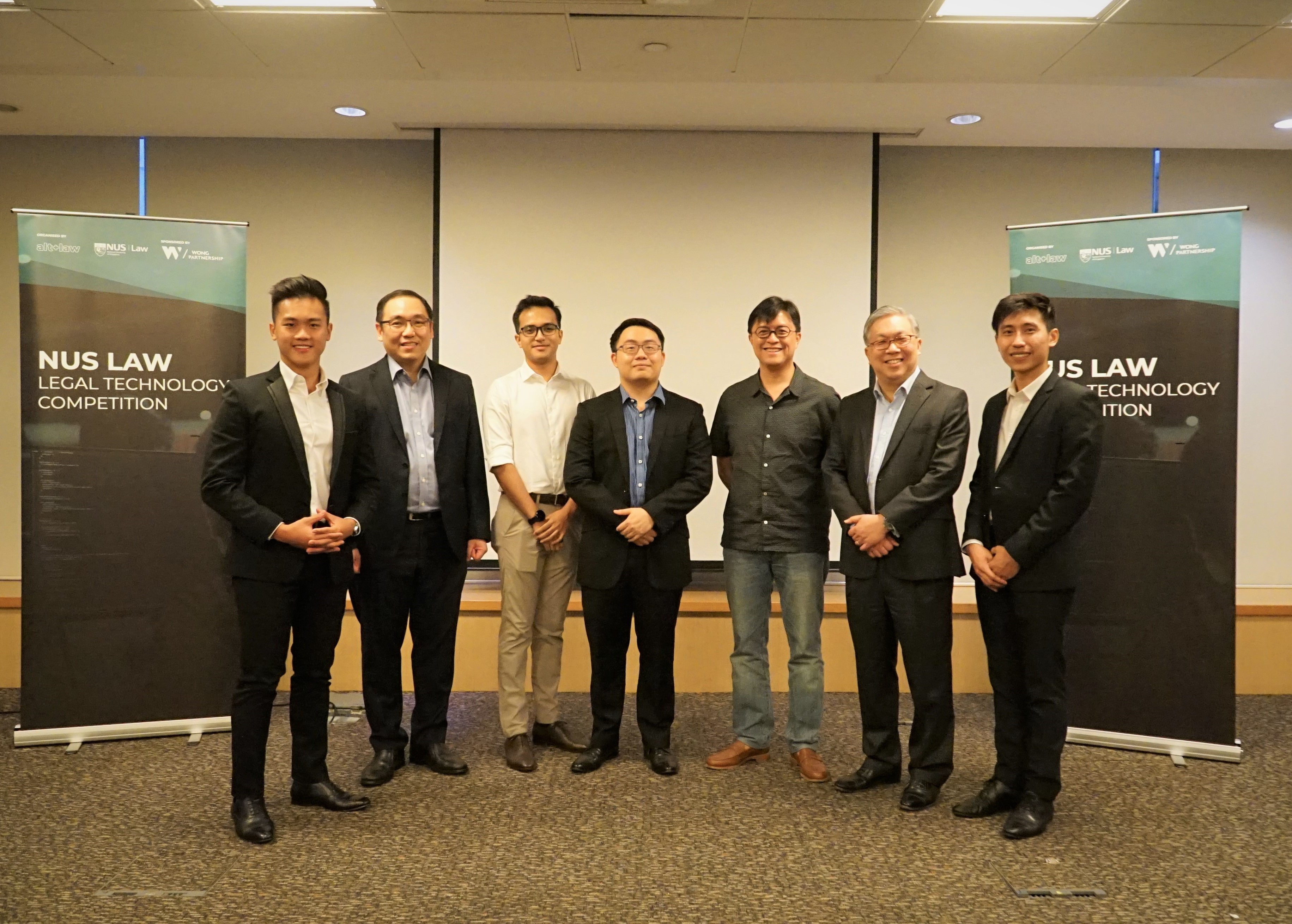 The Alt+Law team would also like to thank all attendees for their support for this initiative, as well as wish all participants the best of luck for the preliminary rounds and beyond!
[Written by Sarah Wang and Zane Chong. Photographs taken by Bryan Ong and Ye Yang.]