When asked about our favourite Singaporean dishes, many rush to mind. Although many dishes could be in the running for our fav, we dare say that the humble, but ~amazing~  char kway teow ("CKT") is the quintessential Singaporean classic. Here, we have reviewed three of what are arguably the best CKTs in Singapore!
JIA JIA SHU SHI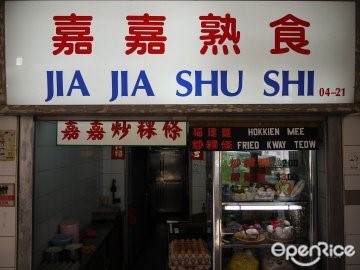 Credits: https://sg.openrice.com/en/singapore/r-jia-jia-shu-shi-bukit-timah-chinese-noodles-r7555
Just 15 minutes away from school at Beauty World, a glorious hawker centre lays nested as the crown of Beauty World Shopping Centre.
The store, although simply named "Jia Jia Shu Shi", cooks up a mean CKT. On your plate of treasure, you will find golden slices of "lup cheong" and small pieces of "hum" interspersed through the noodles. While some may find this CKT blander than others, I believe that subtlety is this CKT's winning feature. The perfectly fried noodles and the small hum and the sweet but firm lup cheong form a beautiful medley in the mouth. If CKT could sing, it'd be to the symphony of a gentle but majestic orchestra that grows and grows and grows!!! Likewise, the more you chew the CKT, the stronger and more nuanced the flavour is and builds. The balance of flavours in this dish act as 2 grand waves cresting against each other, and the lup cheong jumps forth like a dolphin in the wind. If tastebuds could see, this would be quite the sight!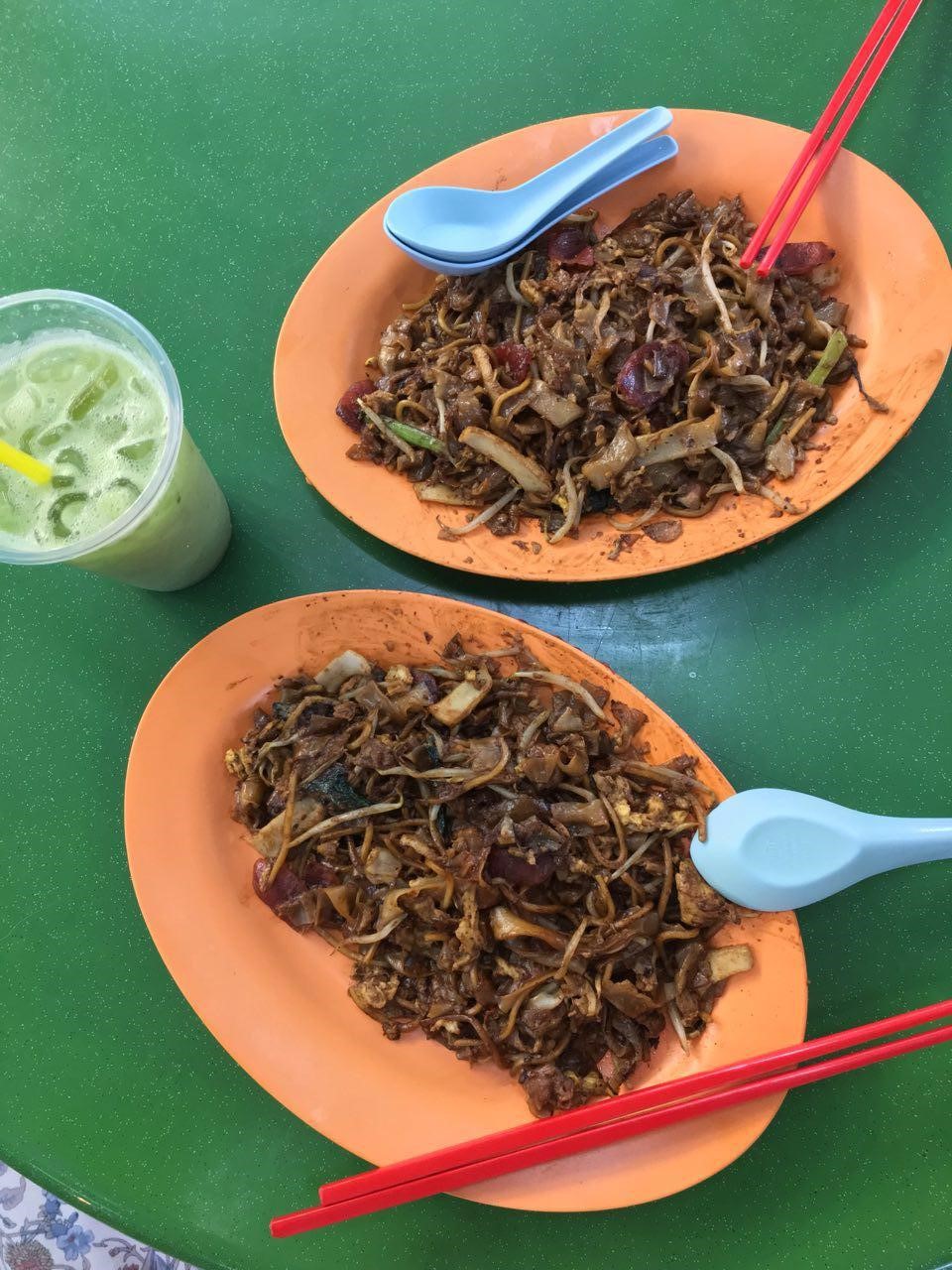 As if I couldn't sing enough praises about this CKT, it's also less oily than usual. If law school doesn't kill you early, let's ensure that our food choices don't either!
Recommended for: Those who actually care about their health but are unwilling to compromise on good food.
TL;DR – pros: delicious location close to school, relatively healthy, short queue and wait time, cheap hawker food / cons: you're gonna be damn smelly after eating at this hawker centre =(
OUTRAM PARK CKT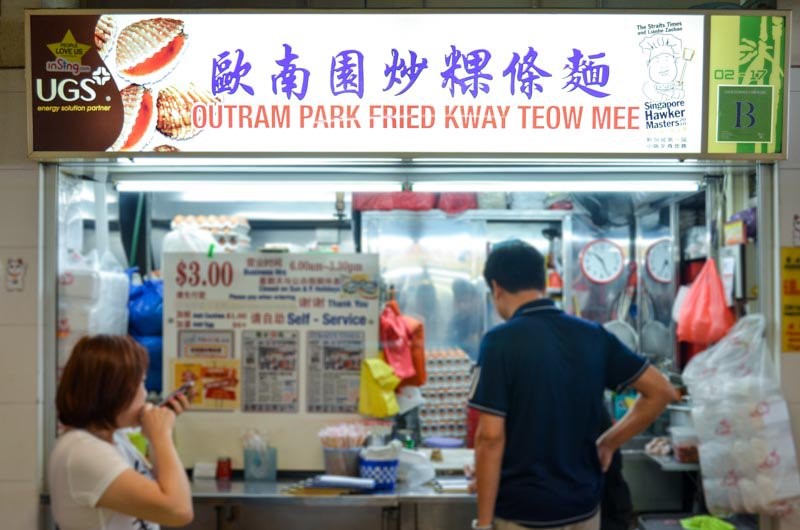 Credits: http://sethlui.com/outram-park-fried-kway-teow-mee-singapore/
Our next entry is not for the impatient amongst us. Expect to queue at least 45 minutes for a plate of CKT at the "Outram Park Char Kway Teow" stall. Found at the Hong Lim Market & Food Centre, this family-run stall serves magical CKT to the bustling lunch crowd at Chinatown.
Unlike Jia Jia Shu Shi or Lao Fu Zi, the CKT served at this stall does not feature any "lup cheong". However, this does not detract an iota from the overall flavor of the dish. In fact, the addition of any more ingredients may throw off the already perfect balance of flavors – the scattered morsels of cockles infuse the dish with bursts of salty tang; the beansprouts help neutralize the fattiness of the crispy pork lard. Couple that with the sweetness of the fried noodles, and you have, in my opinion, the perfect dish for a weekday lunch.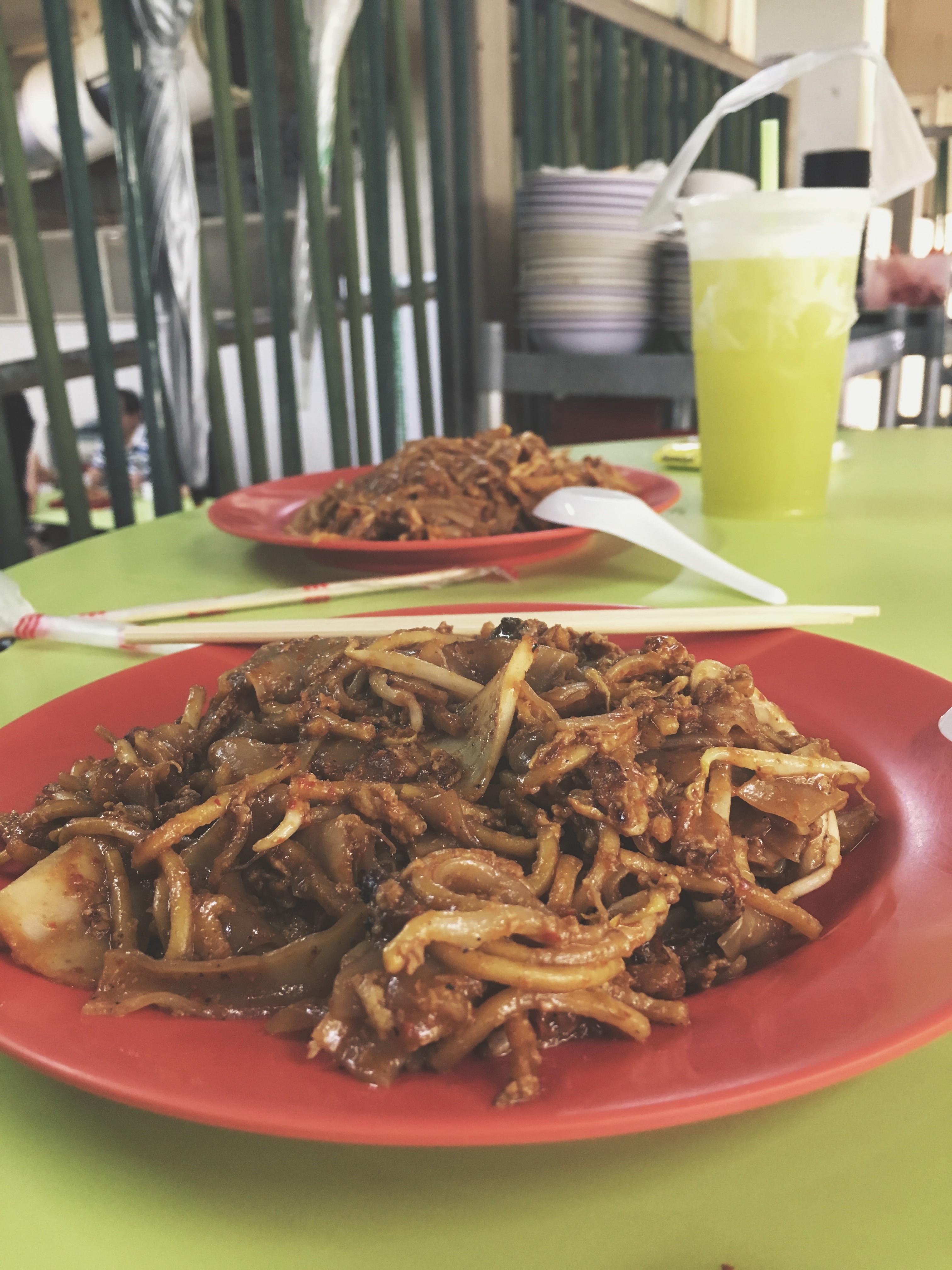 If you ever find yourself in the area, do consider checking out this stall. You should probably consider getting yourself a drink — perhaps a refreshing sugarcane juice — to help tide yourself through the long wait for your plate of CKT. Following which, you would probably want to spend some time at the gym, or, if you're like me, you'd head for some ice cream instead.
Recommended for: Students who are tired and depressed on internship and need a pick-me-up.
TL;DR – pros: near to state courts, super yummy / cons: long queue
—
OLD AIRPORT ROAD CKT "LAO FU ZI"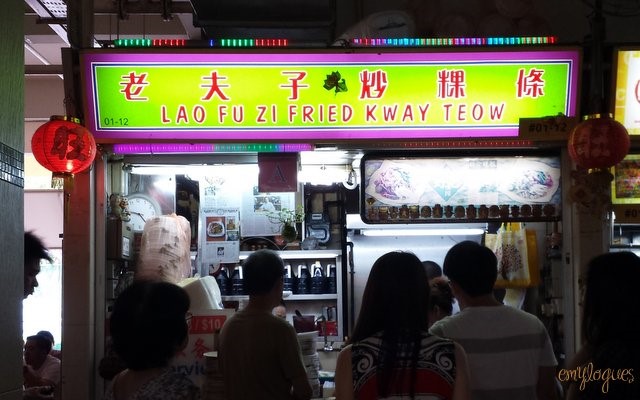 Credits: https://emylogues.wordpress.com/2013/08/23/singapore-eats-lao-fu-zi-fried-kway-teow-old-airport-road-market-and-food-center-kallang/
Renowned foodie Seow Chun Yang holds this as his ~FAVOURITE~ CKT. Drooling at the thought of a big $5 plate of Lao Fu Zi (LFZ) CKT, Chun Yang stares wistfully into the distance as he recounted his CKT first love story – "My love story with CKT started when I was in VS. After my exams, I would always go down to LFZ to drown my sorrows because I was not of legal age to drink yet, and this was the next best option. Their CKT was a mix of spiciness of oil, but not in a bad way, but in a way that could somehow send me to heaven with each bite. 10/10 would recommend!!"
I cannot help but echo Chun Yang's sentiments – this would indeed be a good death row meal before exams. Think of Jia Jia Shu Shi, but longer queues, more decadent, and with lots more lup cheong! This would be Jia Jia's older and far superior sibling that excelled in everything at life, but died early (due to the oiliness).
Recommended for: CKT Lovers and foodies who will NOT QUIT the queue.
TL;DR – pros: super delicious!! cheap hawker food / cons: rather oily, long queue, sells out early in the afternoon during the weekdays, long queues on weekends, far away from BTC since it's in the east
WHICH IS THE BEST?
Sorry but we can't rate them because CKTs are like snowflakes and they are all special and different! These are our top 3 picks though, and we are certain that you will enjoy every bite!
Daryl Song (Y2) [[byline pending]]