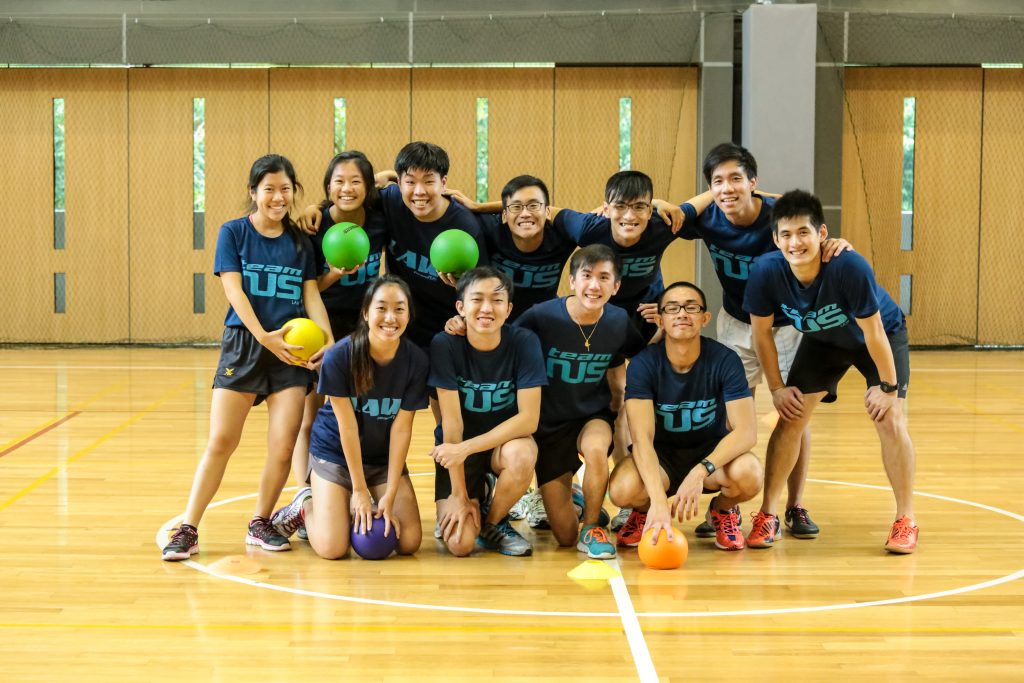 Some basic facts: Dodgeball is played in a best-of-five format, with half-points given for drawn games.
The Law dodgeball team started their campaign against one of the stronger teams in the competition. The Yale-NUS team boasted several players who had the height and experience advantage, and who probably did not stay up to watch the Aljunied vote recount either. Nevertheless, it was a close fight with Yale-NUS edging past with a 3-2 score.
In a game where the objective is to pelt your opponents with foam balls, one expects casualties. Law's first casualty was a pair of spectacles, which broke in spectacular fashion when Shi Zheng took a direct hit to the face. A roll of tape came to the rescue and Shi Zheng was able to carry on terrorising the opposing teams.
In the second game, Business fought back from 2-0 down to win 3-2.
The third match saw our team facing off against School of Design and Environment (SDE), who, rumour has it, have regular dodgeball players on their team. Maybe that's why it was a straight 3-0 victory for the opponents.
By this time, chances of qualifying for the semi-finals were slim to none, but the captain remained buoyant and rallied her team to fight on against the Faculty of Arts and Social Sciences (FASS).
The fourth game was very evenly matched in more ways than one. FASS were every bit as vocal and competitive as law students can be, at some point exhorting our team to show "integrity". Occasional flares of temper aside, the score was a very mild 2.5 for both teams, ending in a draw.
Sadly, our team lost the last match to Science with a score of 1.5 to their 3.5, putting an end to our dreams of dodgeball glory for another year…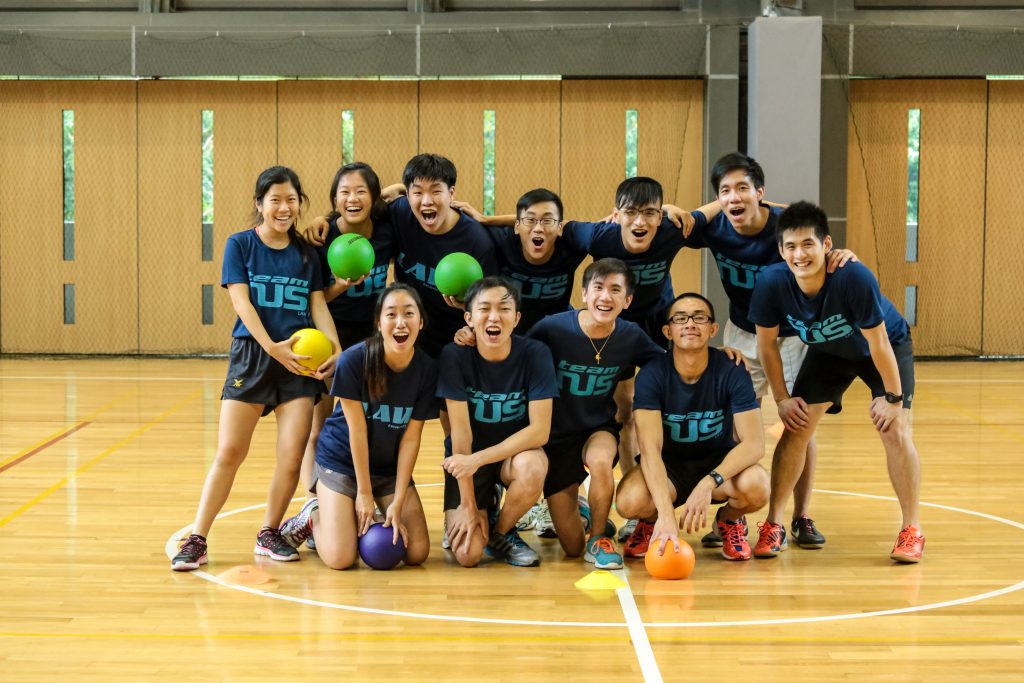 Written by:
Lynn Chan (Year 1)
Cheryl Lim (Year 2)
Photography by Lynn Chan