In this high paced and competitive world, it is easy for one to keep running ahead without taking notice of those who fall behind. However, Leon Ngiam is not such a person.
As one of the brightest minds in the Year 2 cohort, Leon creates weekly YouTube videos on law school vlogs, university applications, study tips for A Levels and O Levels, productivity advice. His goal? To foster an inclusive and supportive learning environment and to increase visibility of higher education in Singapore.
In this article, we will be sharing some questions and answers with Leon.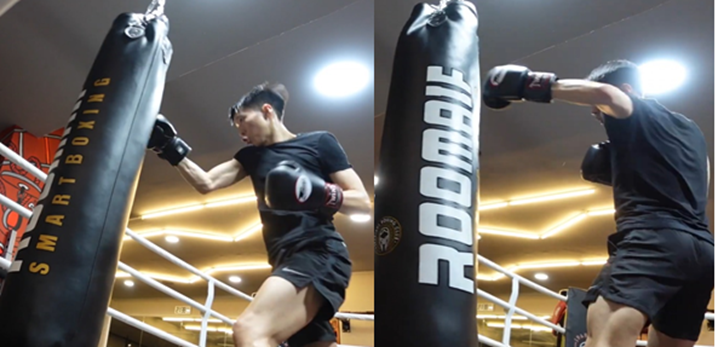 Q1: How and why did you get into boxing
I have always been an advocate of health and fitness. Boxing helps me to expend excess or negative energy accumulated over the week. Unburdening oneself from negativities and stresses is important to refocus our sharpened mind on work. Beyond boxing, I do yoga and running as well because I think it is helpful to break up the monotony and 'reward' ourselves for working hard through the day. I become more motivated at work when I know that I have scheduled some activities at the end of the day or week to look forward to. I also think it is important to have some friends outside of law school so that we are not in an echo chamber and get to talk about things other than work! Above all, boxing and the likes of my other activities help me to balance my work and leisure, allowing me to sustain in the long run without burning out.
My boxing days started on Classpass (a subscription service that allows you to use different participating gyms) actually. But I found it quite a waste of time to be travelling to the CBD to exercise and so I found a boxing gym in my neighbourhood — Spartans Boxing @ Serangoon Gardens.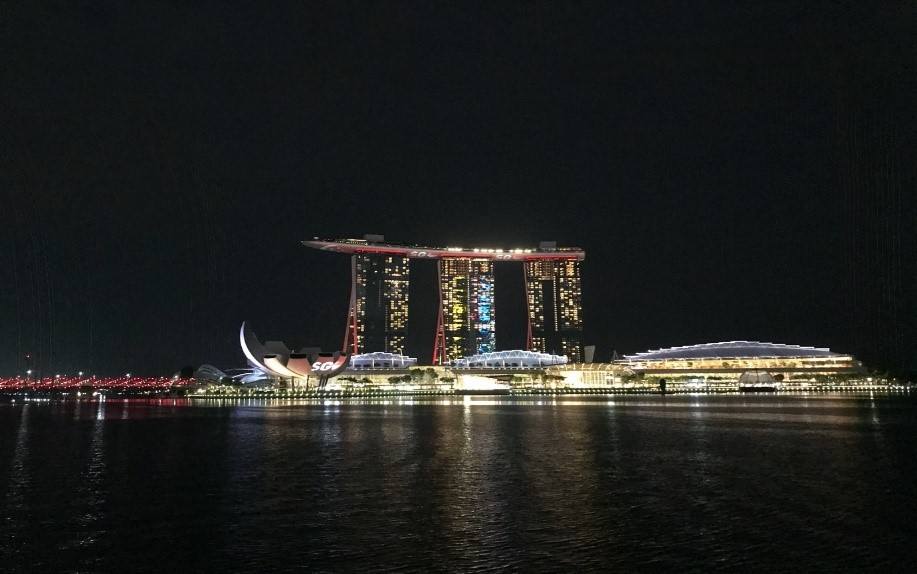 Q2: What is your favourite running spot
You've asked the right question! I am actually very proud about the running routine that I have curated. Every Friday, I try to do my 'Bay' Run. I started this habit during the COVID-19 lockdown and continued it with a friend during Phase 2 until he went back to the UK. Now, I am doing it alone but I still try to make it a point to do it weekly if possible.
This is the 3.5km-ish  route around the Singapore River at Marina Bay. I feel inspired, especially during sunset, to be in the shadows of these magnificent edifices – Art Science Museum, Helix Bridge, Esplanade, The Shoppes etc – and appreciating how much Singapore has developed over the years, and how as aspiring young lawyers, we may be sitting in one of those offices in time to come. I schedule this run at the end of the week because it is most scenic and helps to enliven my soul after a week of studying. Just imagine: 2 rounds around the Singapore River during the golden sunset, strumming out your favourite song in your ears, enjoying the cool breeze while watching families going about their quotidian affairs and couples looking endearingly at each other. That to me, is the best way to end a week!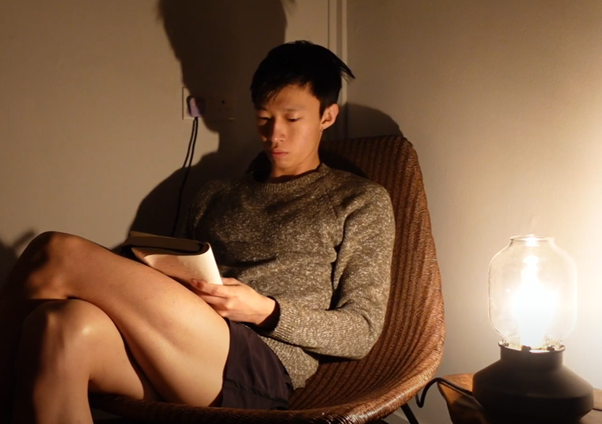 Q3: 1 advice to give Year 1 law students
Reflect. I think law is a very personal journey. Not to 'romanticise' the time when you burn the midnight oil (and perhaps still frustratingly not understanding what is going on), I find that the whole process of reading law is a Socratic dialogue with oneself. Every week as a first yearer, I learn something new: how to write more efficient notes, how to improve my work flow, how to synthesis a system integrating the reading list, textbooks, lecture slides etc and how to write clearly (that is seriously easier said than done). The journey of a year 1 student is a lot of groping in the dark, not knowing how exactly to study and (for myself at least) joining activities at times because of a fear of missing out (FOMO). That is okay, this is almost ritualistic.
But take time to reflect on your weekly progress. Ask yourself constantly whether your current system of learning is efficient and whether you have been doing things that genuinely interest you or are you dominated by FOMO-ness.  It may be until you reach your second semester or the second year that you have a better inkling on how to study and that is okay! Take the first year to experiment, reflect, and decide what works best for you. This process is rocky, but nothing short of gratifying once you discover your new equilibrium in law school!
Reach out to your seniors, many of whom are eager to help. Even if they might seem stoic initially, I find that people generally open up once you talk to them and my experience in law school thus far has been much better with these kind souls around.
Q4: Any non-law books you are currently reading and will like to recommend
Definitely! These books are 'non-law' to the extent that it has nothing to do with academics. But upon reflection, I am not surprised to find that these 'non-law' books still relate peripherally to law in a humanistic way given that I am in the thick of law school.
First, 'A Little Life' by Hanya Yanagihara. This is honestly one of the best 700+ page novels I have read (so much so that I hang a poster of the character in my bedroom). It talks about the journey of 4 college mates through life and the challenges they face. Each of them is burdened with their insecurities but are illustrious beings in their own right. But there this one character that tugs at my heartstring – Jude. Beneath the edifice of being the top corporate litigator in his city, his past gnaws at him insidiously. This story speaks much to me because (amongst the many interpretation) of Jude's raw and bare resilience in polishing the rough diamond within him despite his abrasive past. A tragic story, but no less inspiring.
Secondly, 'Letters of the Law'. This is book is a compilation letters written by professors, researchers and practitioners dedicated to their younger selves. I find this book to be especially meaningful because it features many Singapore legal luminaries and lawyers from the different echelons of the industry, providing a unique insight as to what might be in store for us as 'legal infants'. The best part about this book is that it humanise the whole law school experience and tells me that I am not alone in this journey. Every law student's journey is different and there is no cookie-cutter solution to get to where you want to be. But if anything, that should be great solace because it means that we could and should find our voice through the noise.
Q5: Single/Dating status?
Happily single at the moment. At this point, I very much enjoy my singlehood because it frees up so much time that I could use to improve myself in terms of fitness, mindset, and academics. If the right person comes by, maybe? Heh 😛
Feeling inspired? Then do check out Leon's videos on YouTube and his Instagram page @leonization98. My personal recommendation is Leon's morning routine video where he explains why he wakes up at 5.30am in the morning (@_@) and how he spends the first 1 hour of the day to maximise his productivity.