So it was recess week and I was holed up in the library; because let's be real. Concurrently, there were white tents being erected and sound checks being done; there was going to be a concert at Bukit Timah Campus (BTC)!
Seasons of Love (SOL) was a spanking new music festival put up collaboratively by the National University of Singapore Student Union (NUSSU) and NUS Law Club. The event saw a congregation of bands from the various faculties of NUS as well as guest bands outside NUS coming together at our beautiful Upper Quad for a night of scintillating music and easy socialising.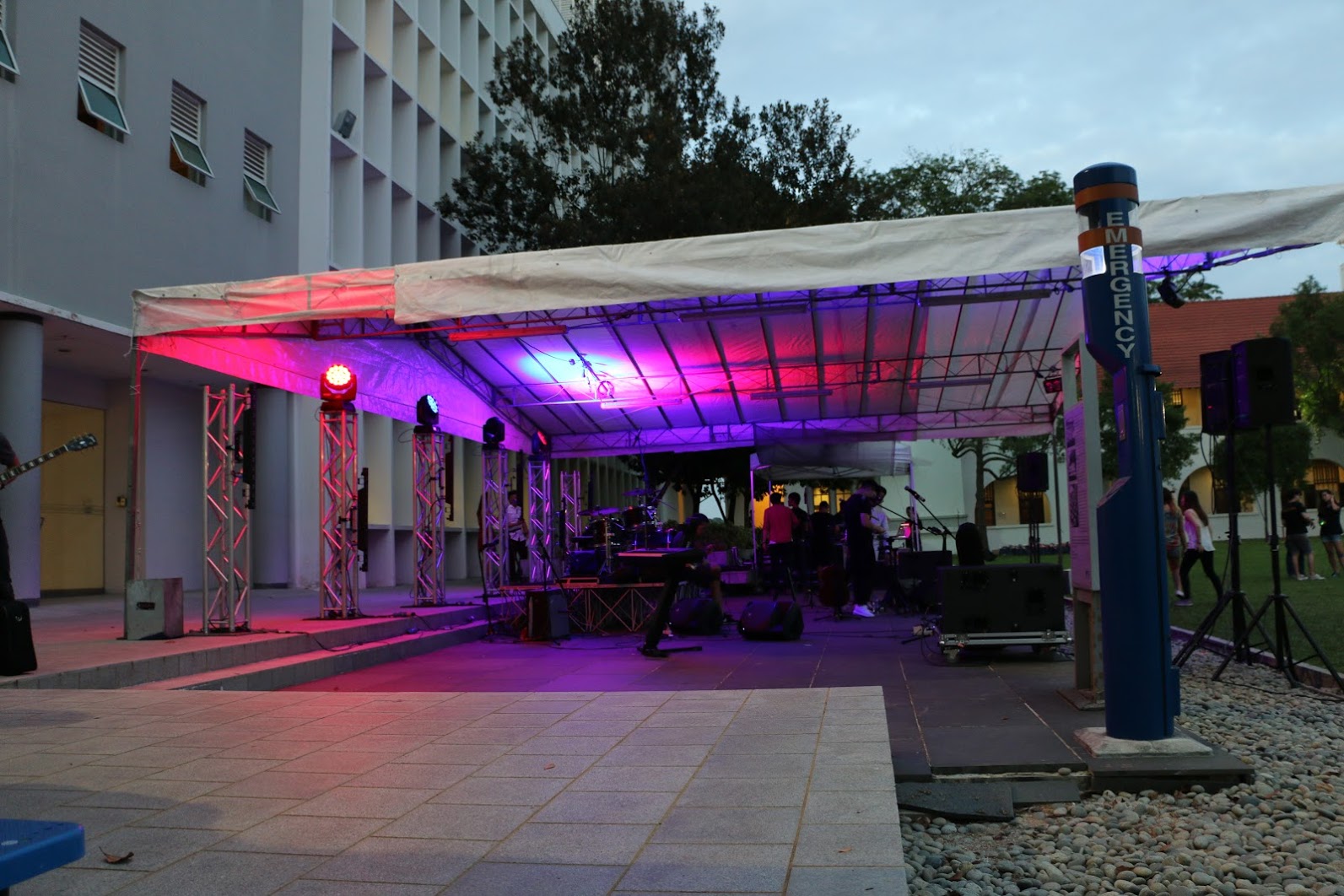 Our Upper Quad was graced with booths that gave out free goodie bags (of course, you had to have had bought a ticket first), free alcoholic beverages (supra), and free picnic mats (after insta-tagging #NUSSOL2016). In particular, I was drawn in by Clink Cocktails, that sold Magaritas and Pina Coladas in sachets at $5 a pop. They surprisingly packed a punch and bode well with the under-the-stars atmosphere.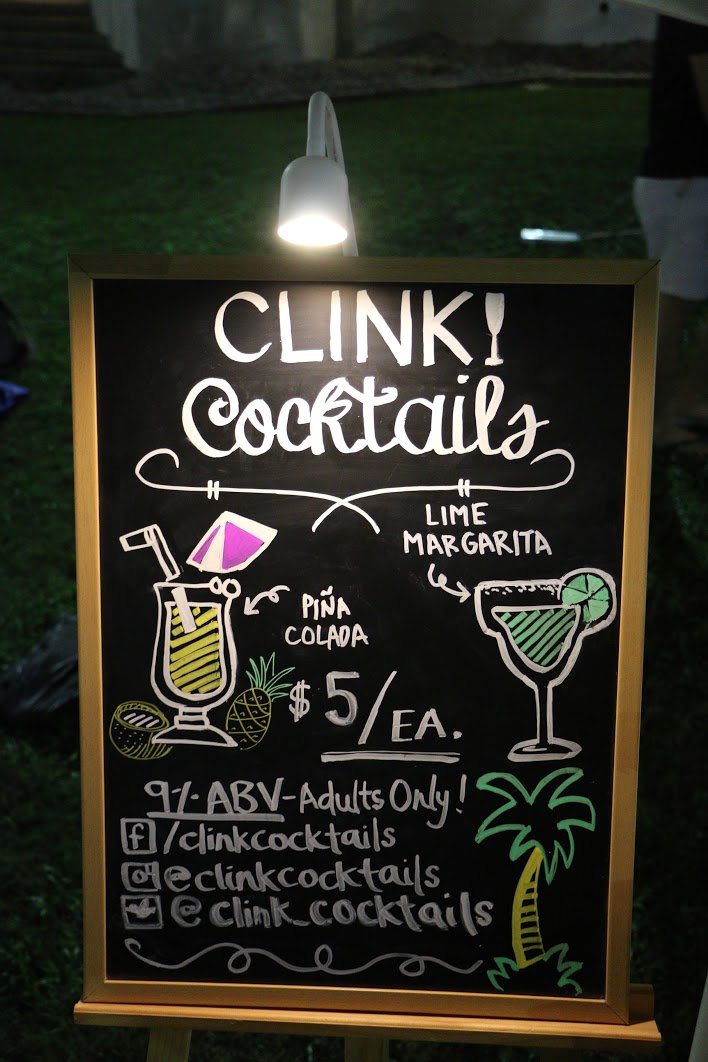 It was a rather heart-warming sight to have our Upper Quad abuzz with students and friends from various faculties, as they strolled around the vicinity to grab that spot with the good view.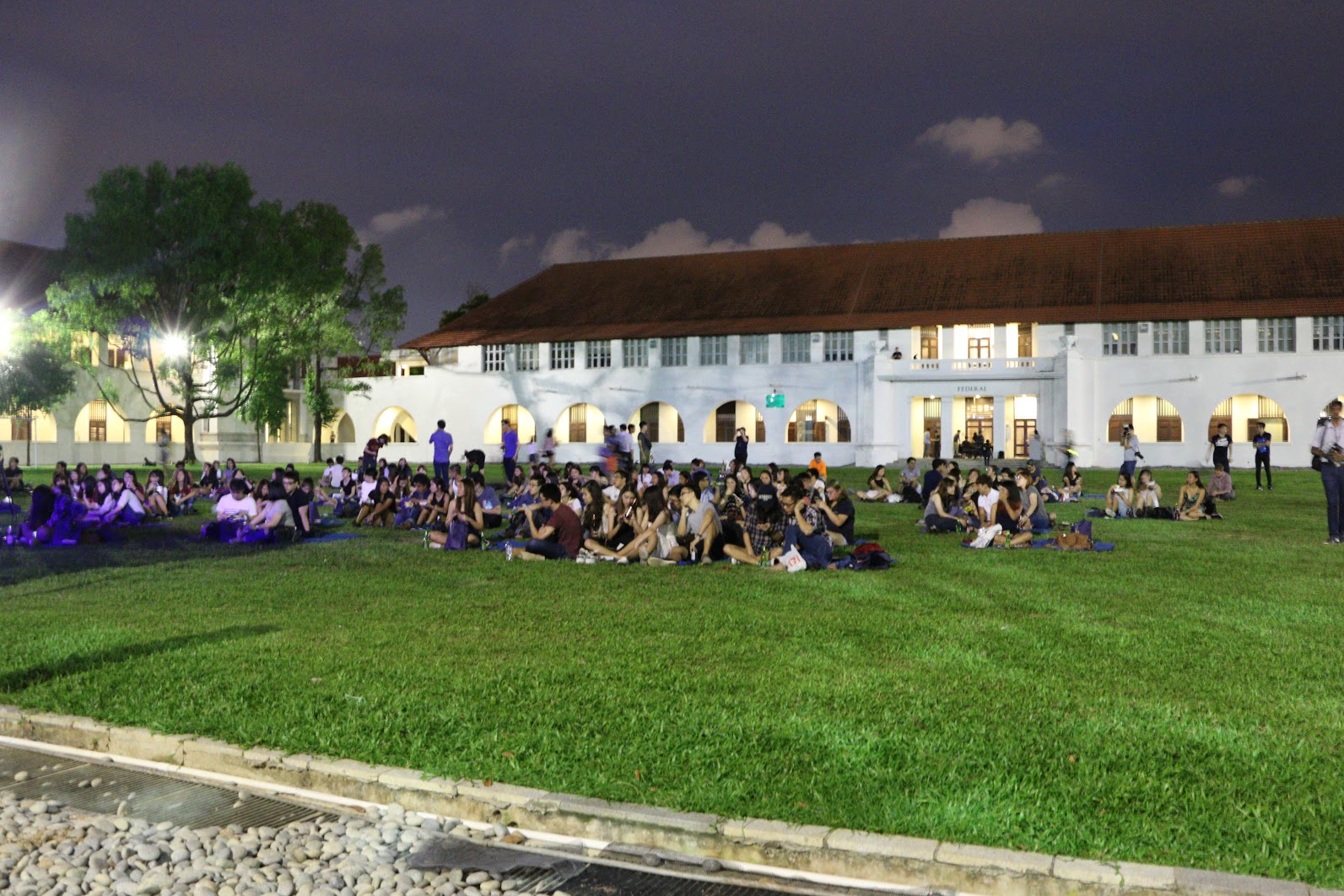 Soon enough, the concert was in full swing as Gentle Bones came on and serenaded us all.
The faculty bands came hot on their heels to take us on an aural journey. A band member from FASS' "214", Ms Stephanie Lauw said,
"I have never actually been to BTC and always felt quite estranged from this faculty, but being here and soaking in the spirit among all the students feels pretty great!"
Although SOL was partly a competition for a few of the bands, the convivial spirit truly did resonate throughout the Upper Quad, and it was all about the good vibes!
Amorphous and The Mongooses, BTC grown bands received a rousing response from the audience, among which our law school peers giving the loudest encouragements. Kudos to both the bands!
After a great array of performances, Computing's "The Wild Card" was crowned as the winner of the first-ever Seasons of Love. Congratulations!
All in all, it was a fulfilling mid-week (ok, it was Tuesday) break for many of us and an exciting experience for many of the performers! Thank you NUSSU and NUS Law Club!
Till next year!
Written by: Prabu Devaraj (Year 1)
Photography by: Yip Jian Yang (Year 2)