Are you tired of studying all the time? Have you considered picking up a new hobby? Well look no further because "LawArts" is a new project launched by the 40th Law Club to provide you an opportunity to cultivate and showcase your artistic talents. Among the range of activities that LawArts has to offer, one of the highlights has to be "Arts Week".
Organised between the 17th and 22nd of August 2020, this year's "Arts Week" offered a variety of activities, from a dance workshop to a floral arrangement workshop. However, the focal point of this article shall be the online concert that was held on the 22nd of August 2020 which was aptly titled, "The Show Must Go On" in light of the current circumstances. For all those who were unfortunately unable to make it, this article will provide you an inside scoop of what happened during the event.
First off, we had our MC, Jayesh Melvani, who kickstarted the event by giving a brief overview of the different performances to expect as well as thanking the sponsors, Law Club, for making the event possible.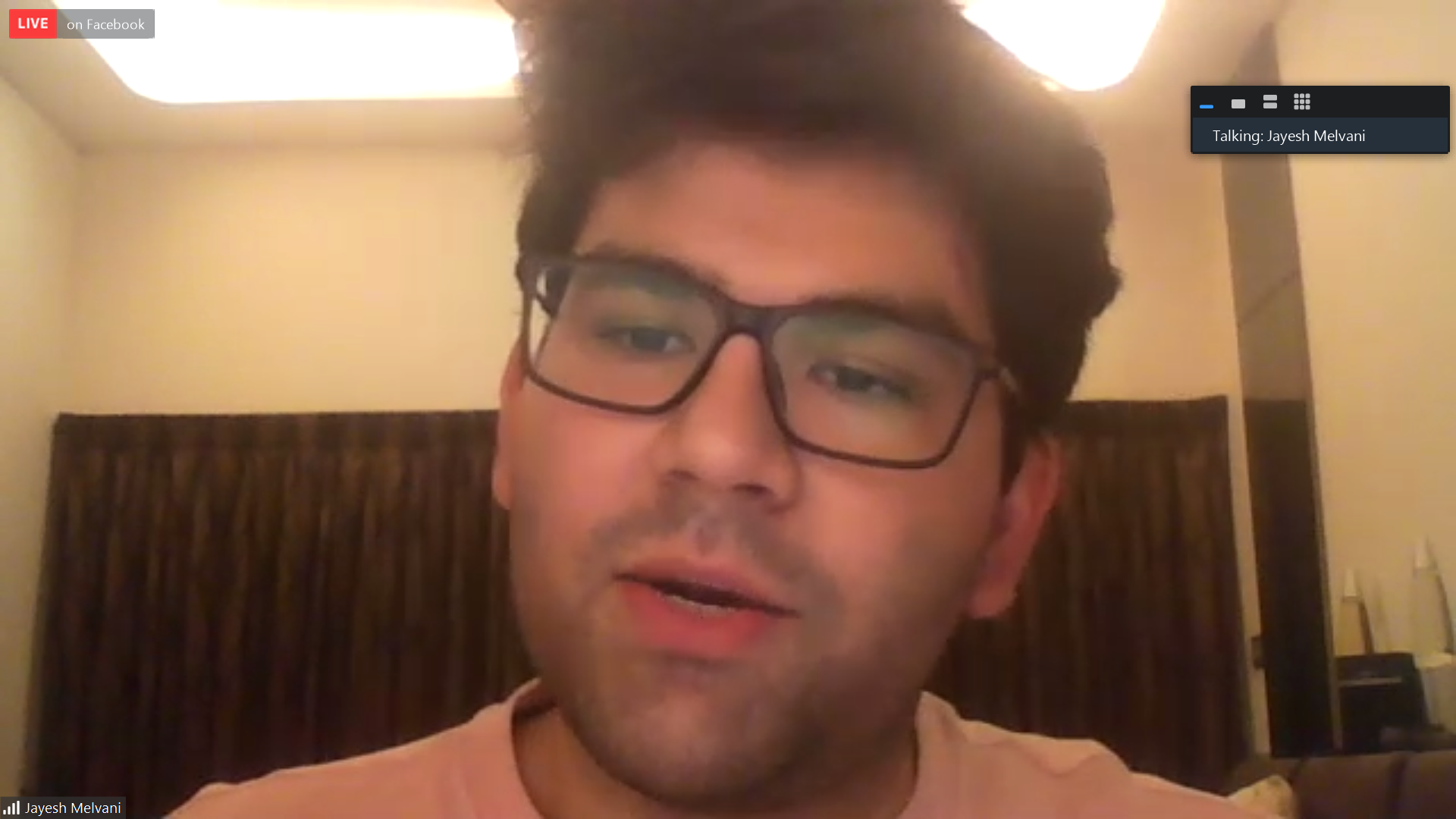 The first guest speaker was playwright, poet, lawyer and Vice Dean of Student Affairs, Professor Eleanor Wong who shared three poems with the audience. They were called "Basement Media Server", "For the Road" and "Dx/dy" and had the common theme of "Love". Each poem had a story behind it which draws from her real-life experience such as moving in with her partner and her solo trekking trips.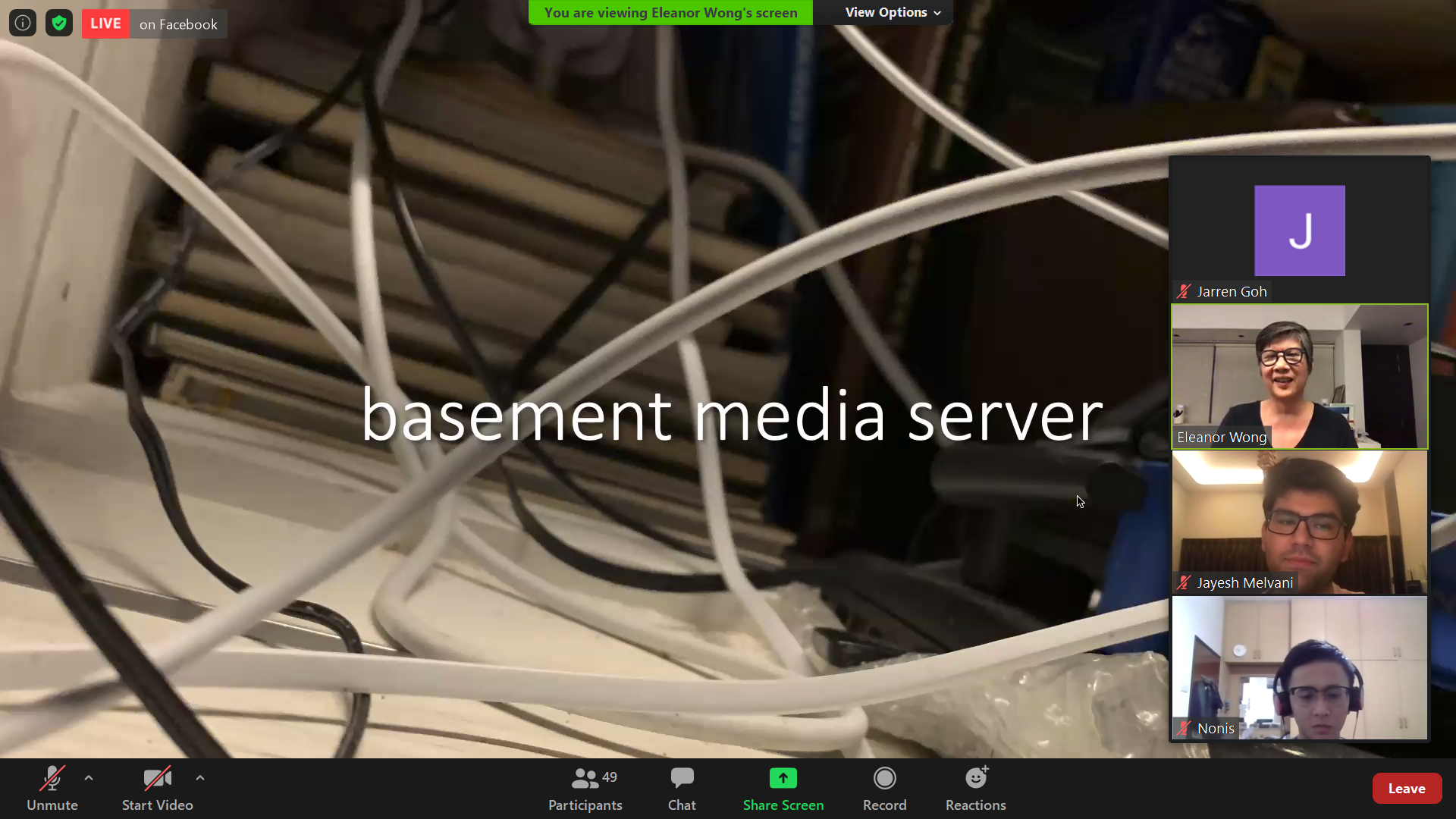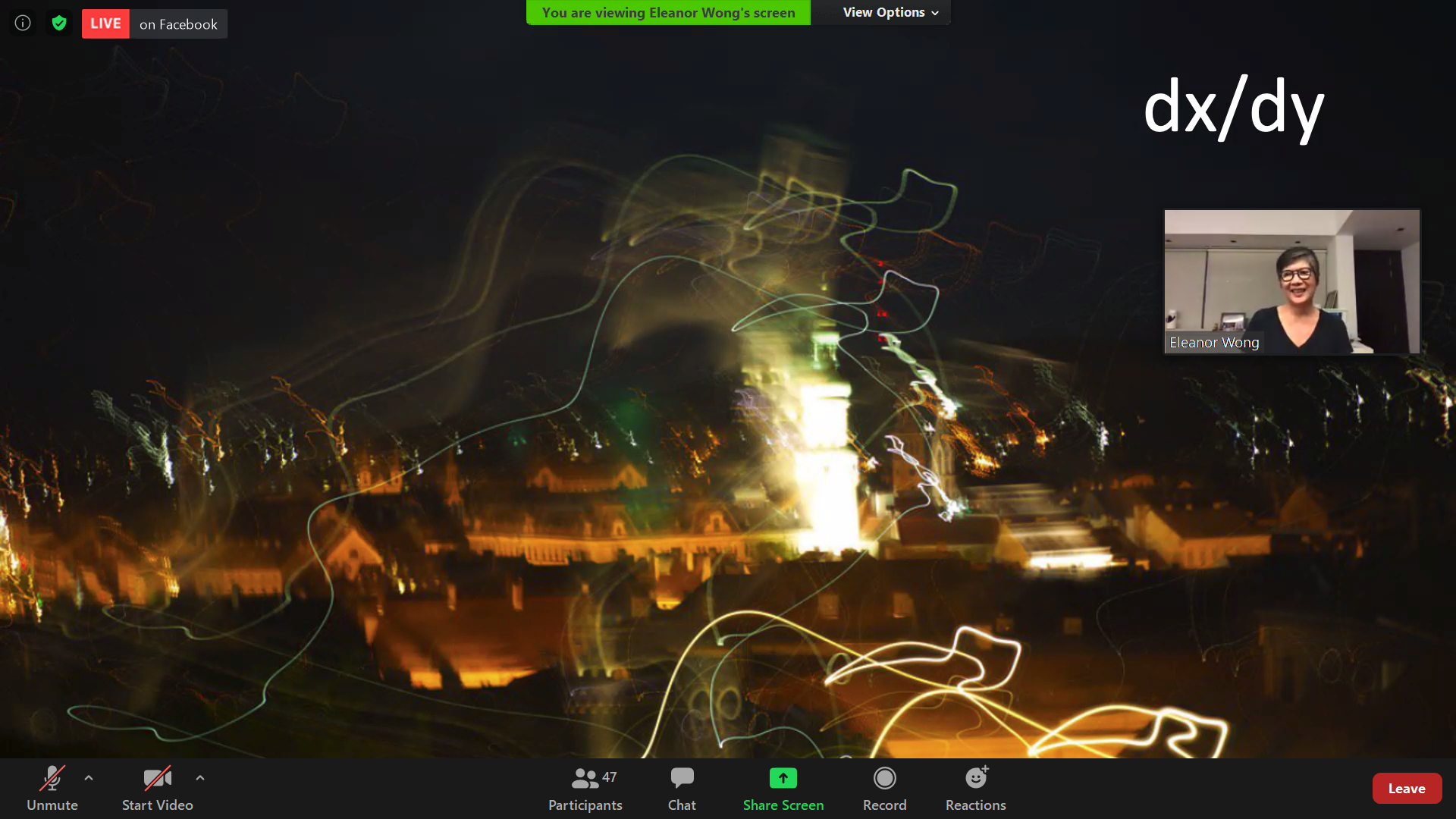 As part of the programme, each guest speaker was asked to give a few words of advice. For Professor Elanor Wong, her advice was this — Stick with it. She acknowledged that it can be difficult starting out as a young artist but her advice for them is to persevere if they really have something that they want to share with the world. As long as it invokes one response, it will all be worth it.
Next, we had our first student performer, Sarfaroj Ahmed Malik ('24), who serenaded the audience with his rendition of "Break My Heart Again" by Finneas. Having started out singing for a band, his talent and experience truly shone through in this performance. He immersed himself in the sombre melody of the song, delivering a captivating performance that left the audience in awe.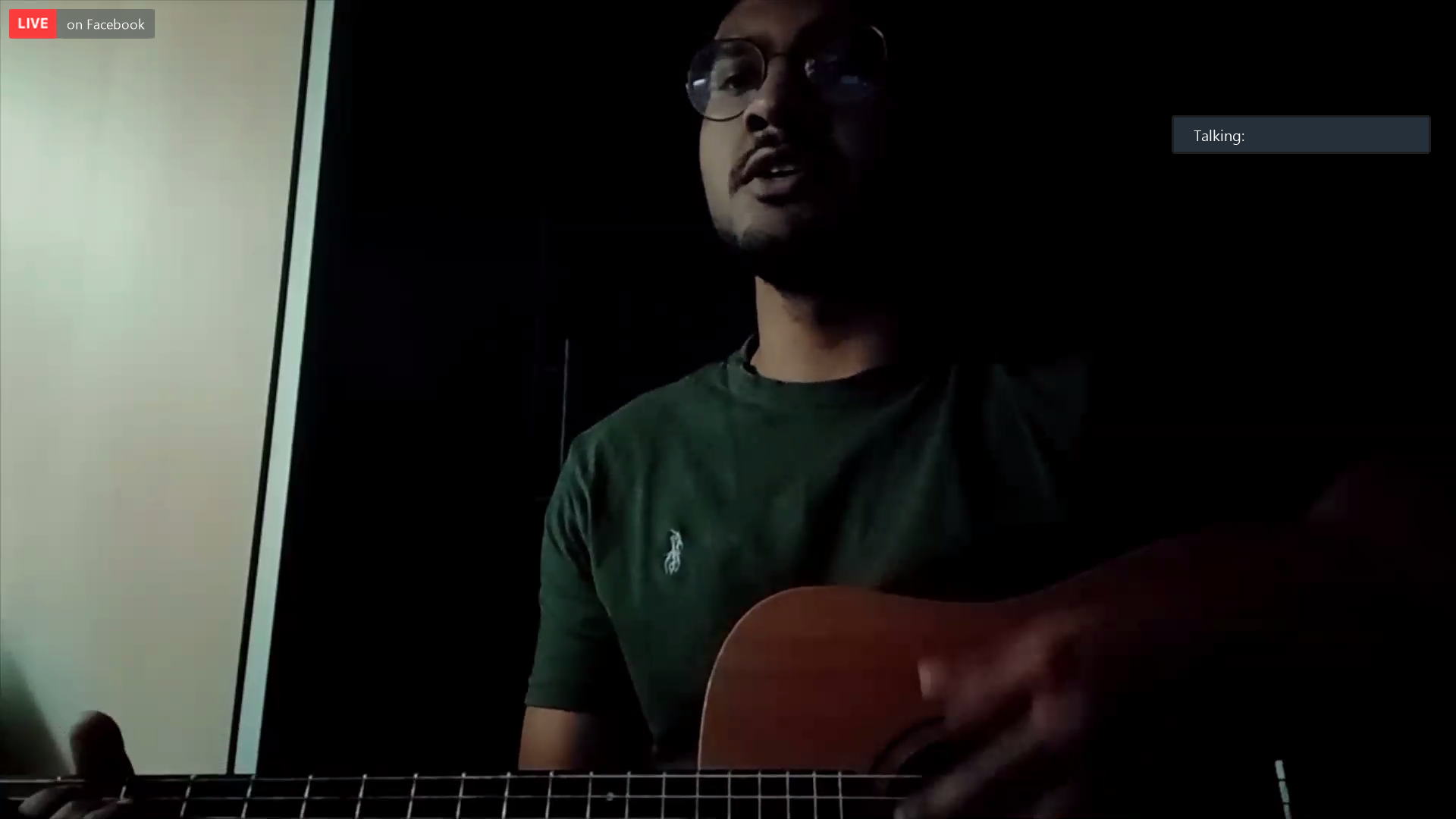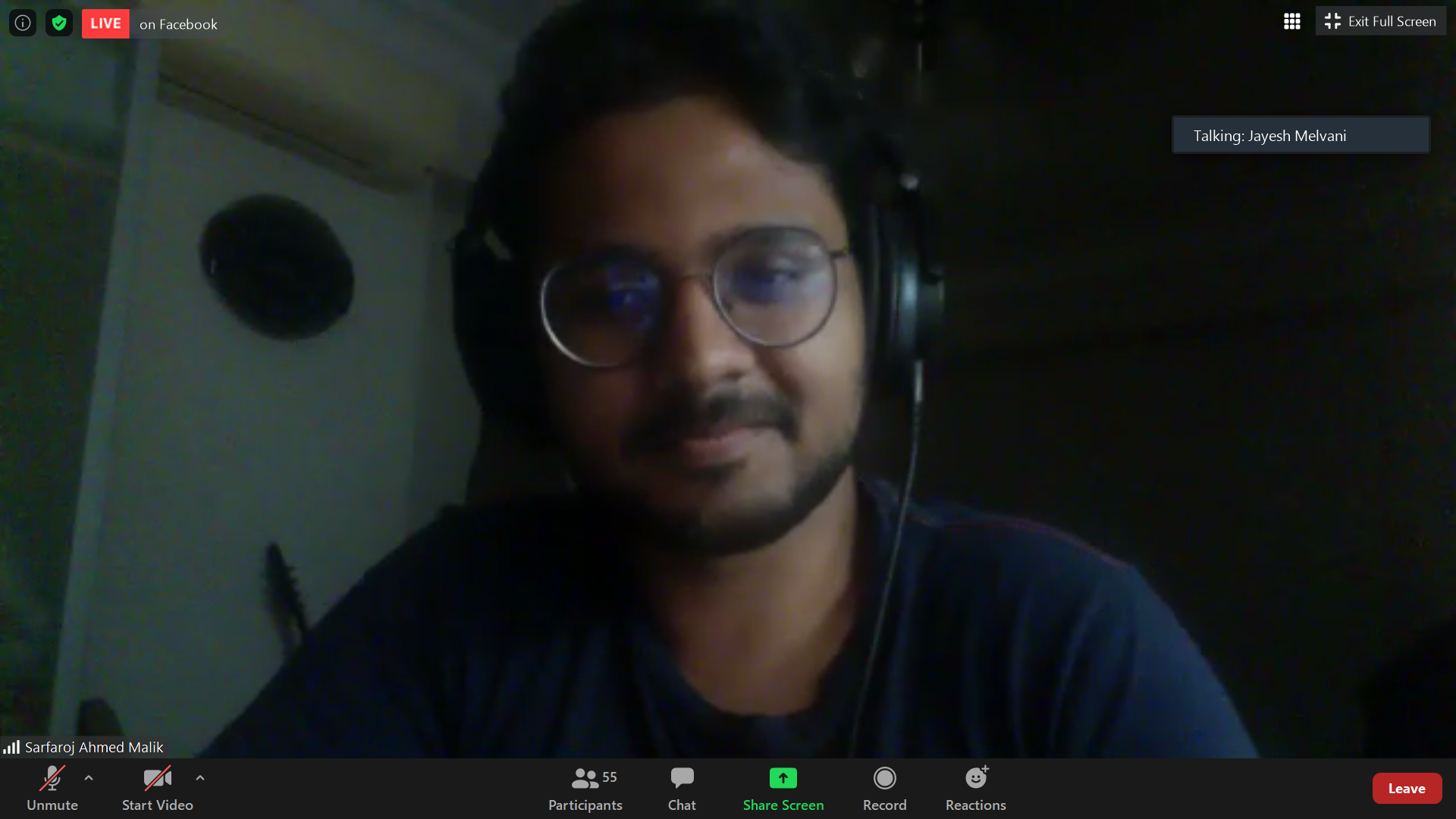 Following which we had our second guest speaker who is the Vice Dean of Academic Affairs, Professor David Tan. He shared his photography journey and his top 5 favourite photos that he had taken. Having begun with sports photography in school, he later transitioned to fashion photography which involved taking pictures of celebrities, models. It was truly captivating to learn about the stories behind each photo and his passion for photography. Despite his success in photography, he quipped at the end that if he had to decide between law and photography, his one true love is still the law.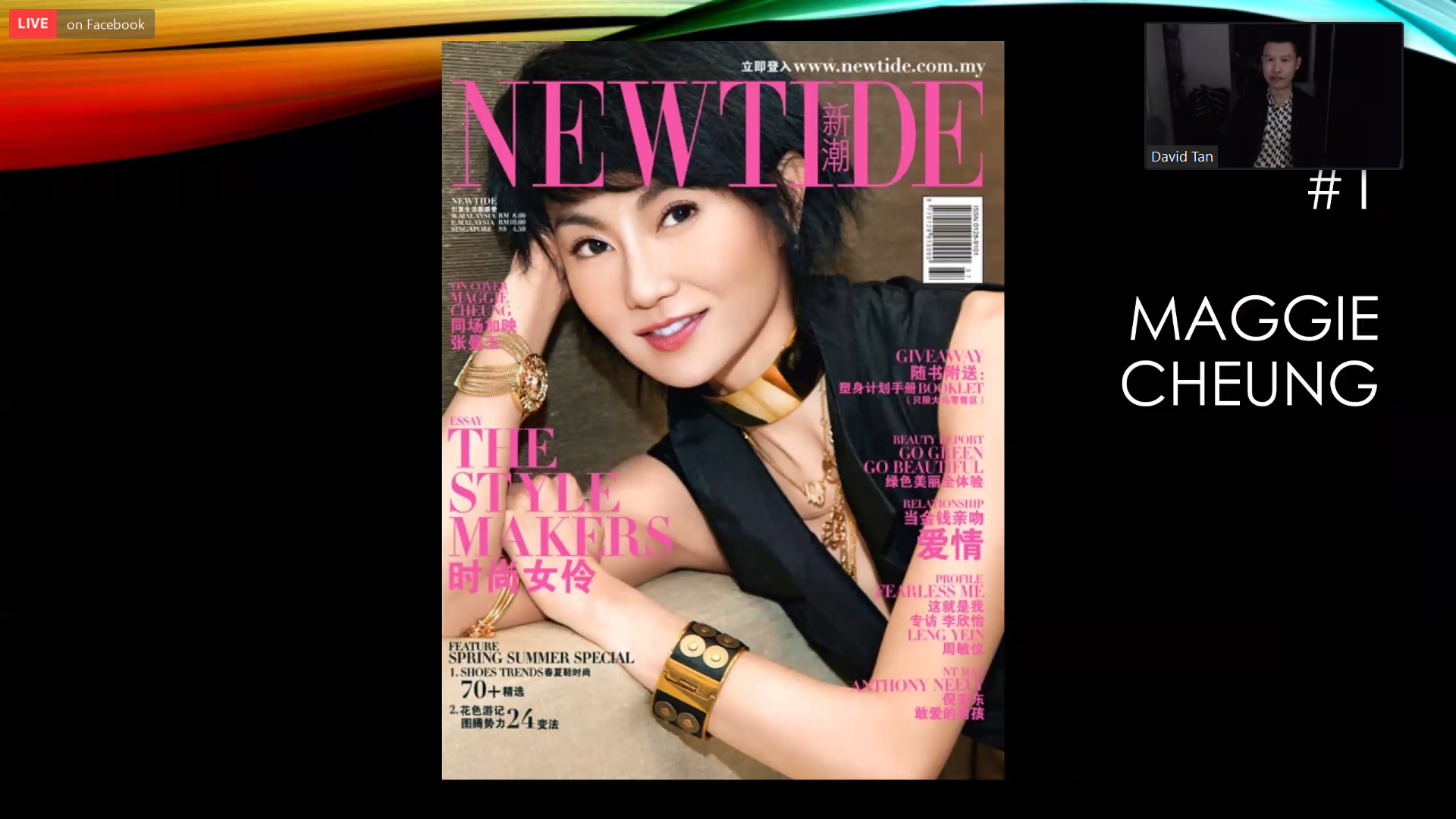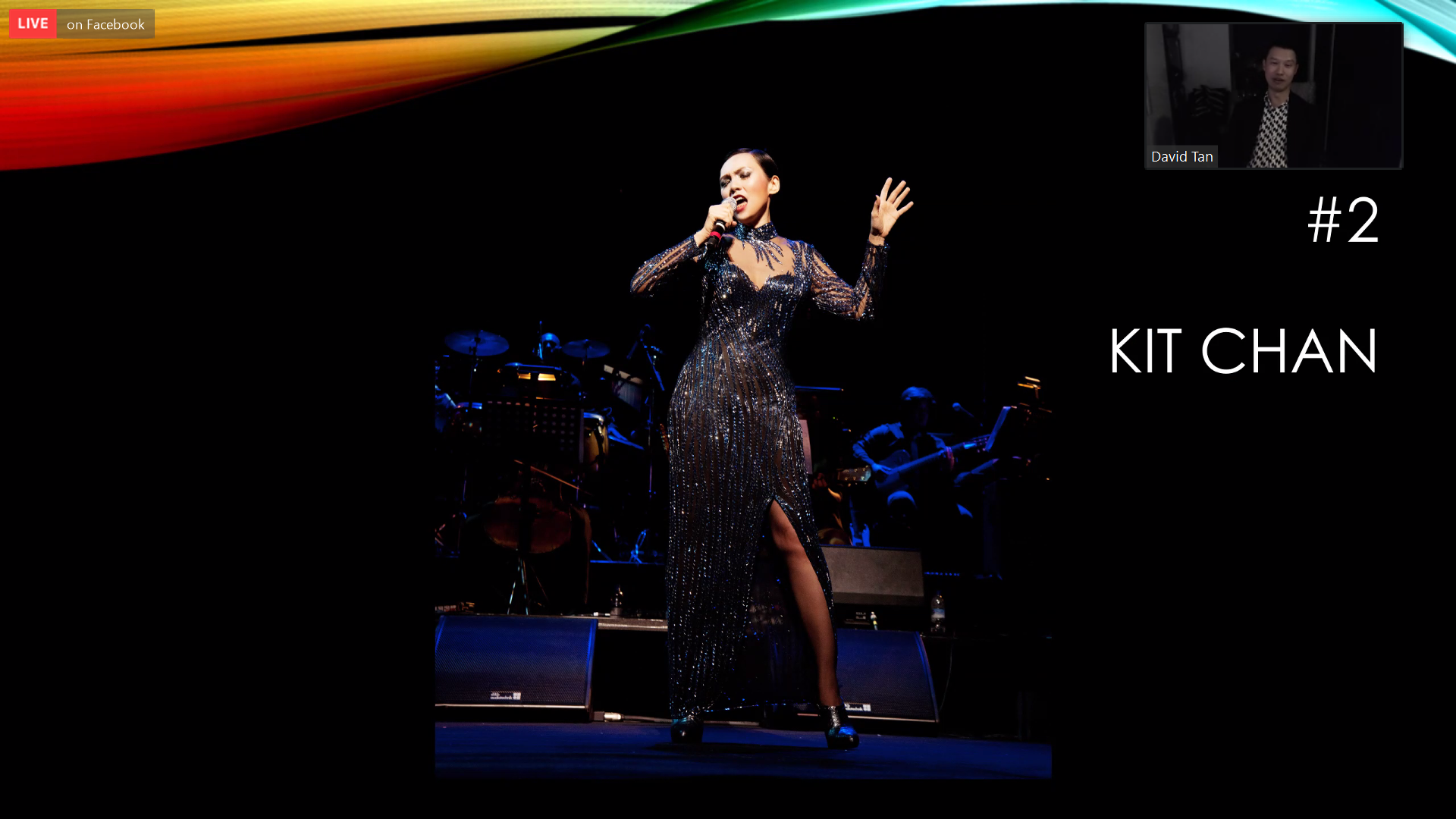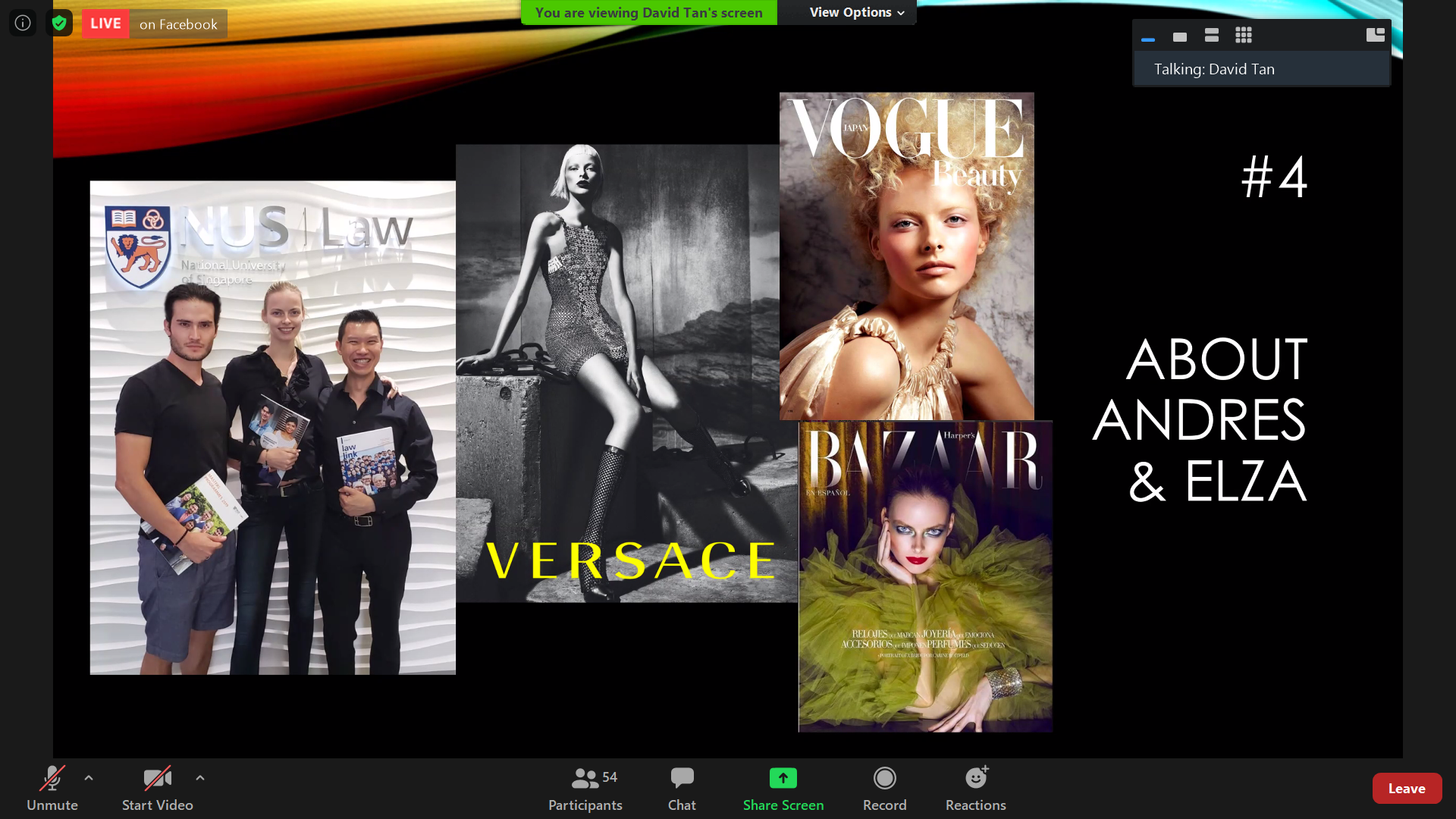 Before he ended, he left the audience with a few words of advice. First, the key to a good photograph is to build a good rapport with the person being photographed. Second, and true to his position as vice dean of academic affairs, do not quit your law degree just to be a photographer.
Our second student performer is Marc ('24) who sang "Burning" by Sam Smith. The audience were in for another treat as Marc delivered a stunning performance, hitting every note flawlessly. Hats off to Marc for being able to cover a song by Sam Smith who is definitely not an easy artiste to cover. His past experience in choir and theatre truly paid off. If there is one thing for certain, it is that we are witnessing a star in the making.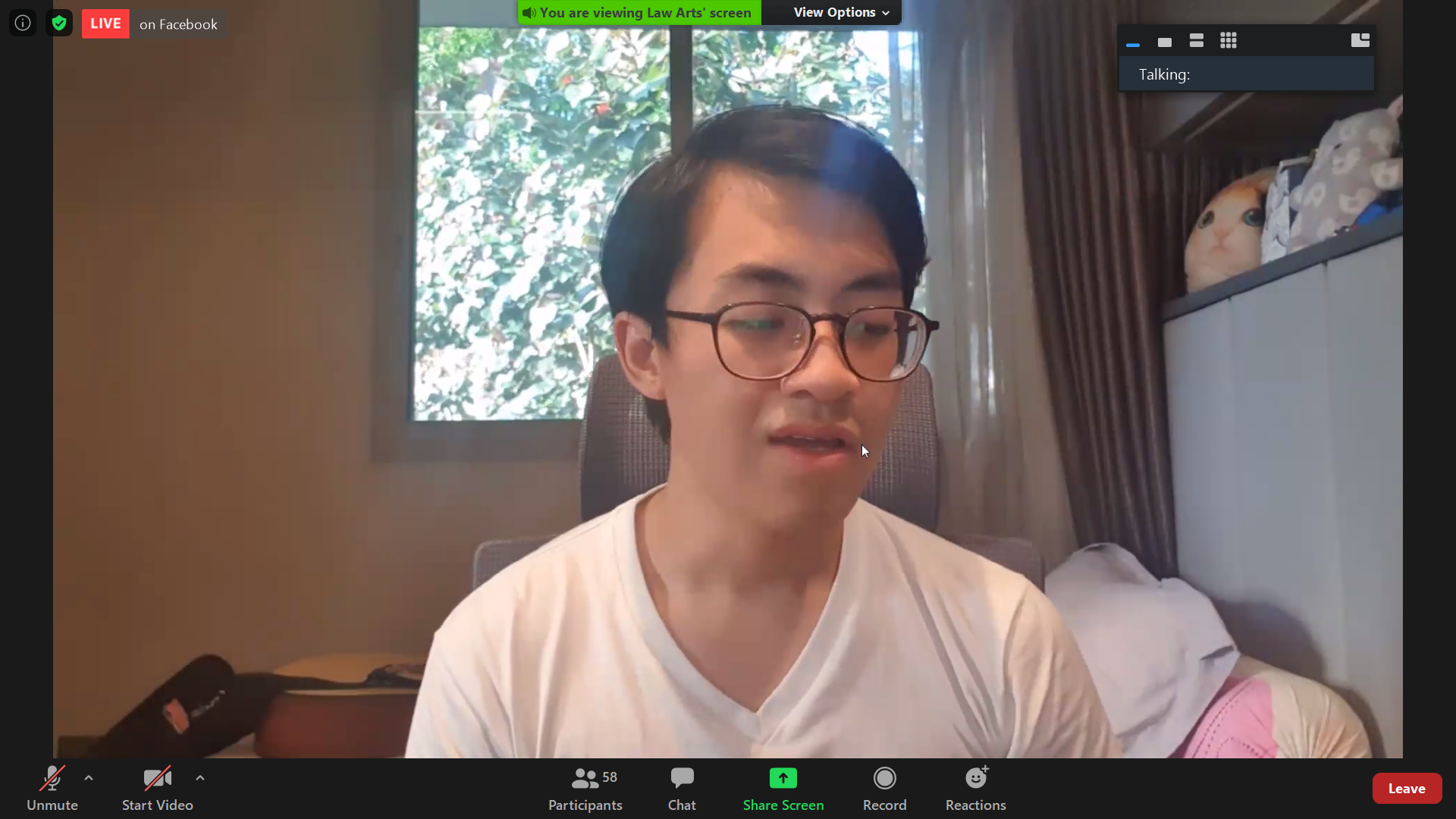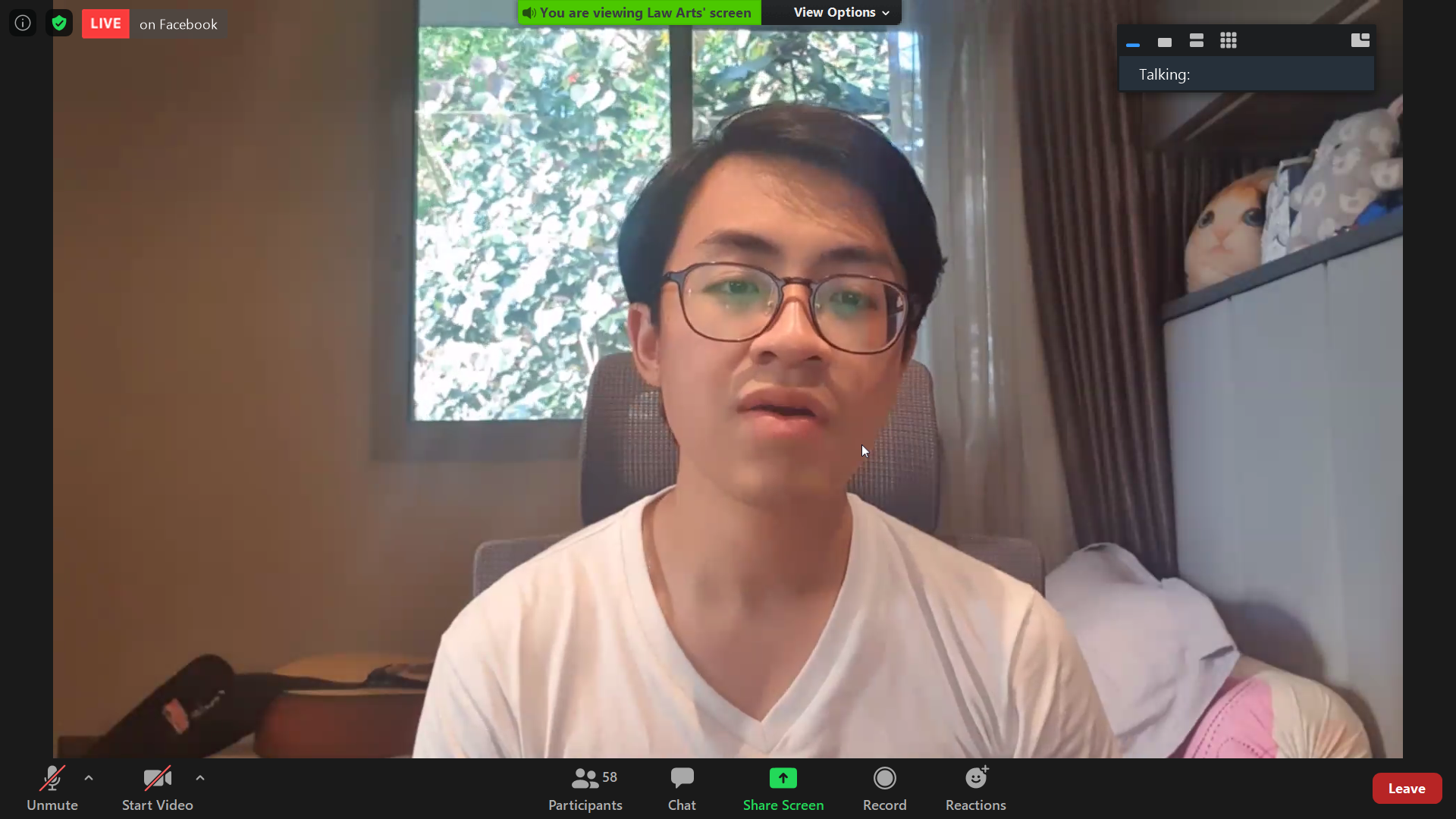 Our final guest was none other than Dean Simon Chesterman. A man of many talents, Professor Chesterman shared his experience writing and publishing young adult fiction books. In his words, fiction is great because unlike legal briefs, you have the freedom to make stuff up.
He also shared his new book, "I, Huckleberry" and an excerpt from it which was about the Magna Carta, the most famous legal text in history.
If you are interested, "I, Huckleberry" is available at Amazon, Goguru, Kinouniya and LocalBooks.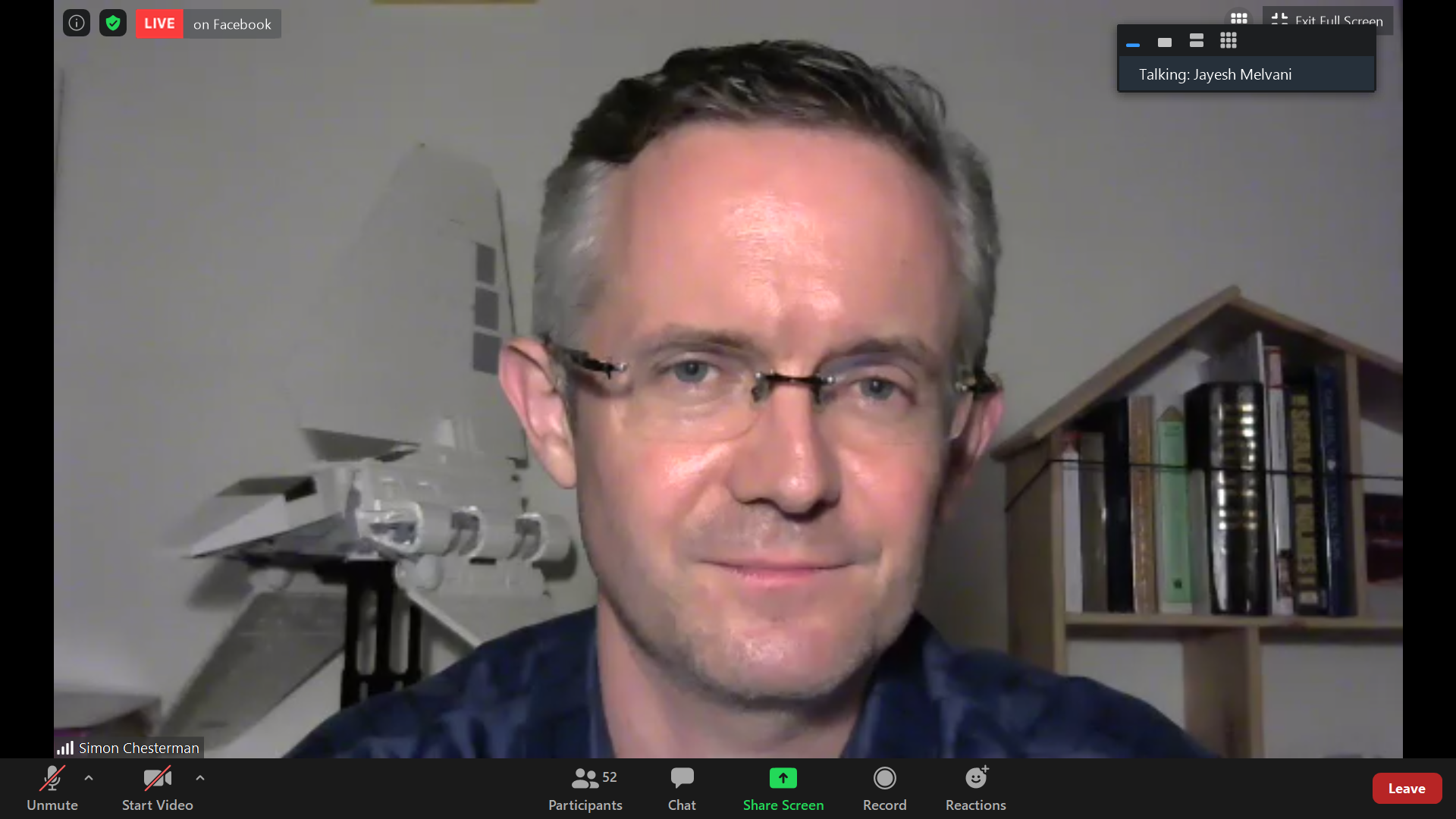 Lastly, he left us with a few words of advice. First, when you start out writing, manage your expectations and keep persevering. The process of writing and publishing will be very difficult. Second, and for all those wondering how he is able to find time to write adult fiction despite his various commitments, it is to prioritise and stay present on one task at a time instead of multi-tasking. Third, enjoy and have a holistic law school experience instead of simply focusing on the academic aspect.
Next, we had a performance by Wee Min (vocals), Homer (Guitar) and Nonis (Guitar) who performed the song, "She Will Be Loved" by Maroon 5.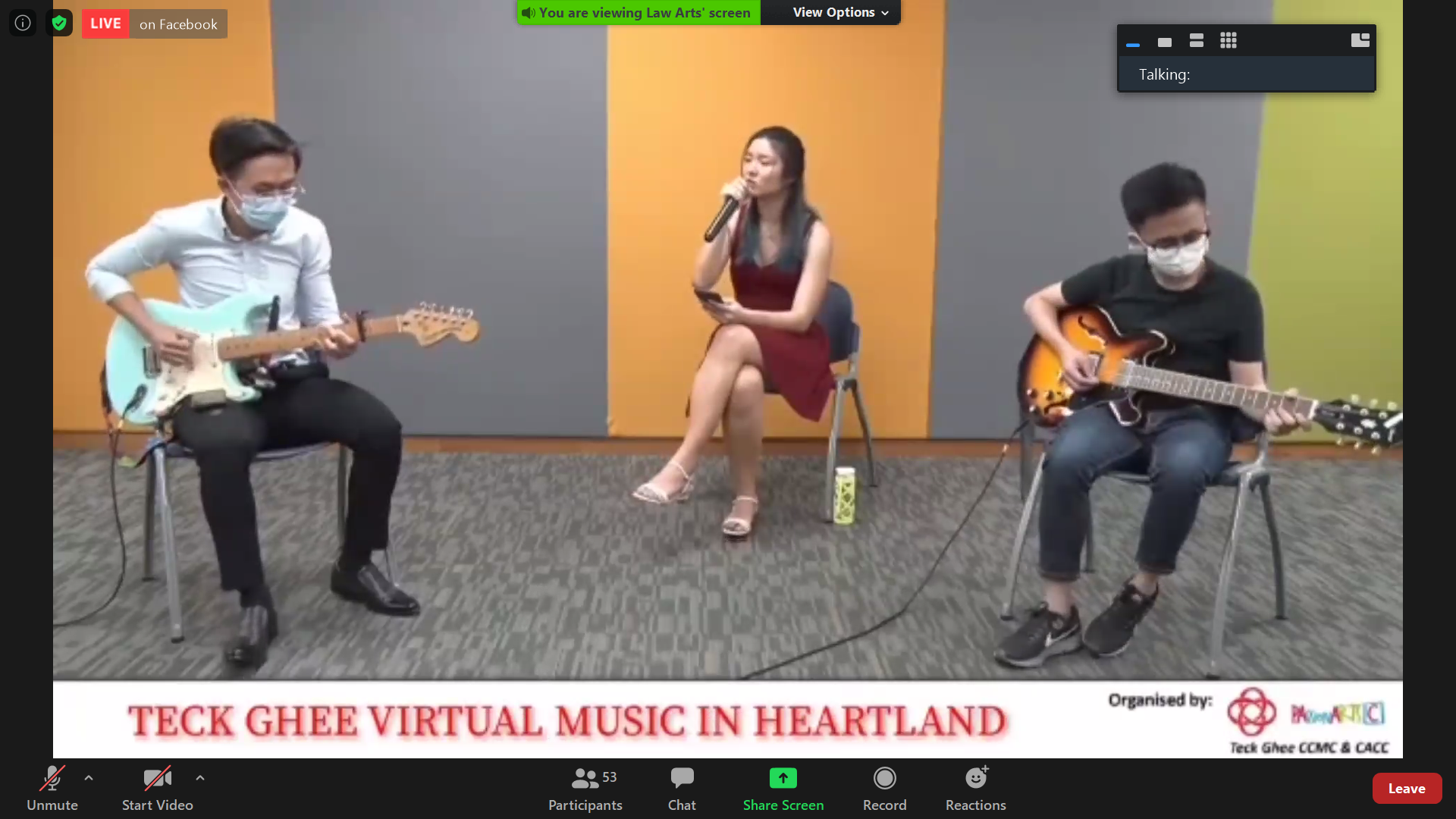 The last performance was by Jonathan Lee ('21) who performed three songs, "Crazy" by Gnarls Barkley, "Calvin Joints" by Mac Ayres and "Take me Home, Country Road" by John Denver. In true comedic fashion, his final song was a cover of the original song, titled "Take Me Home, Country Roads except I lose all grasp on reality during the chorus" by Nulberry Official.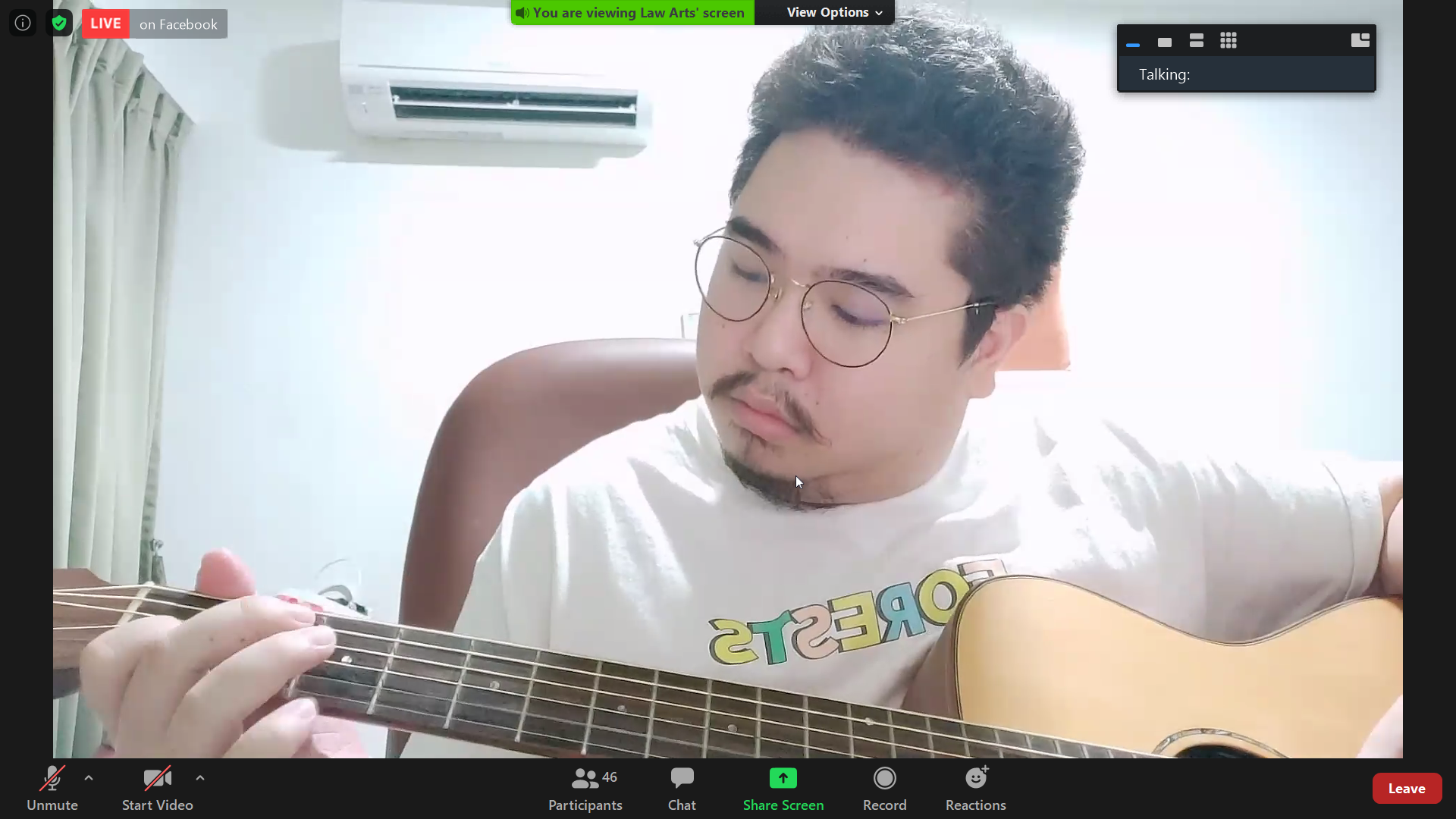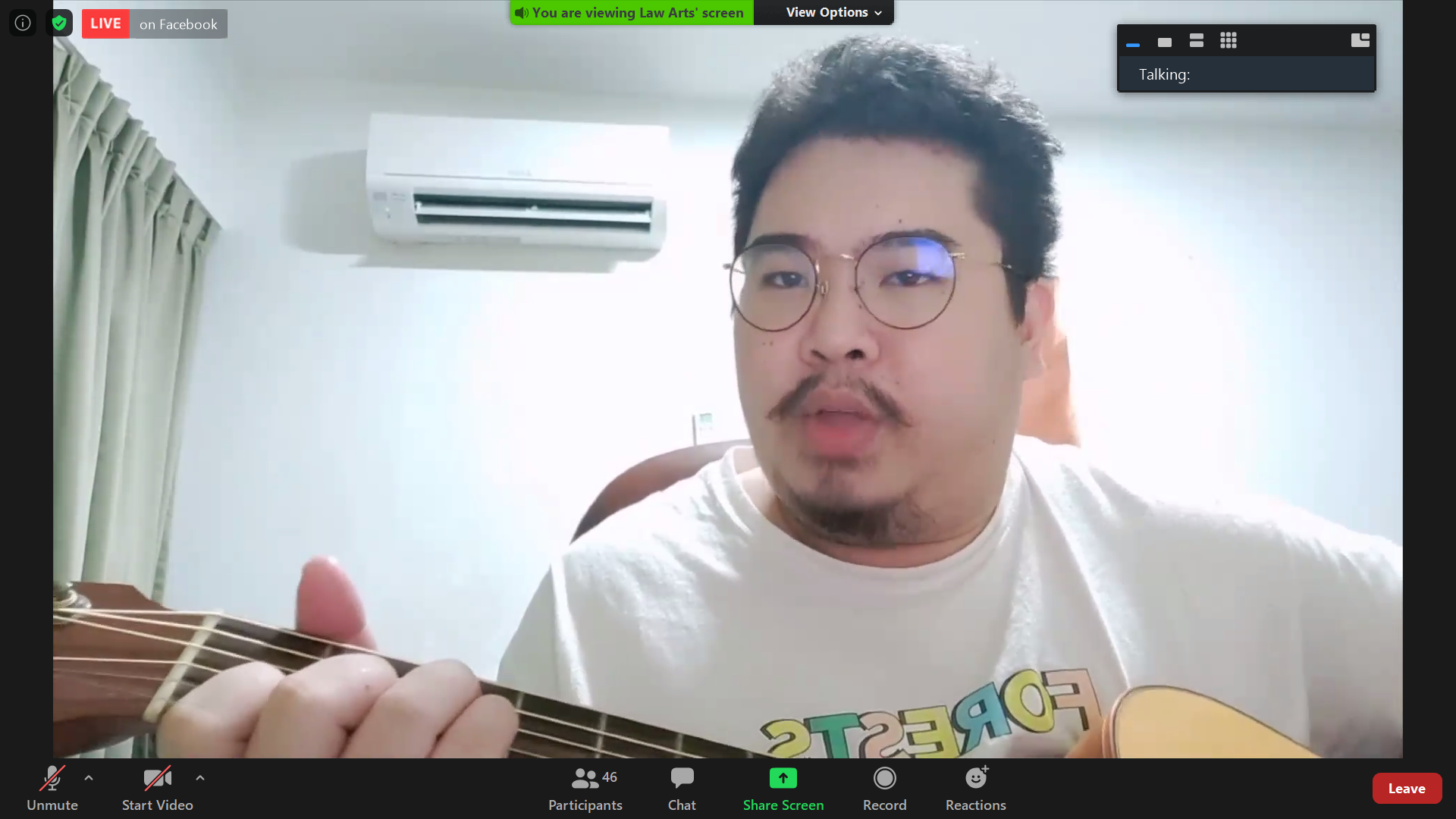 For aspiring performers out there, Jonathan left off with tips on how to overcome stage fright. First, it is to accept that the nervousness never really goes away. Second, do not overthink and just do it. Overthinking causes you to be self-conscious which will in turn affect your performance.
Finally, who can forget about the much-anticipated prize giveaway. As part of Arts Week, students had to post a piece of artwork (eg. painting, dance or poem) on Instagram and tag @nuslawclub to stand a chance to win up to $50 in voucher. Among the categories to be won was the "Most Talented" and "Most Creative" category. Given the immense talent showcased by the submissions, it was not easy to pick a winner. However, the verdict was finally out.
The "Most Talented" award goes to Xiao Tong.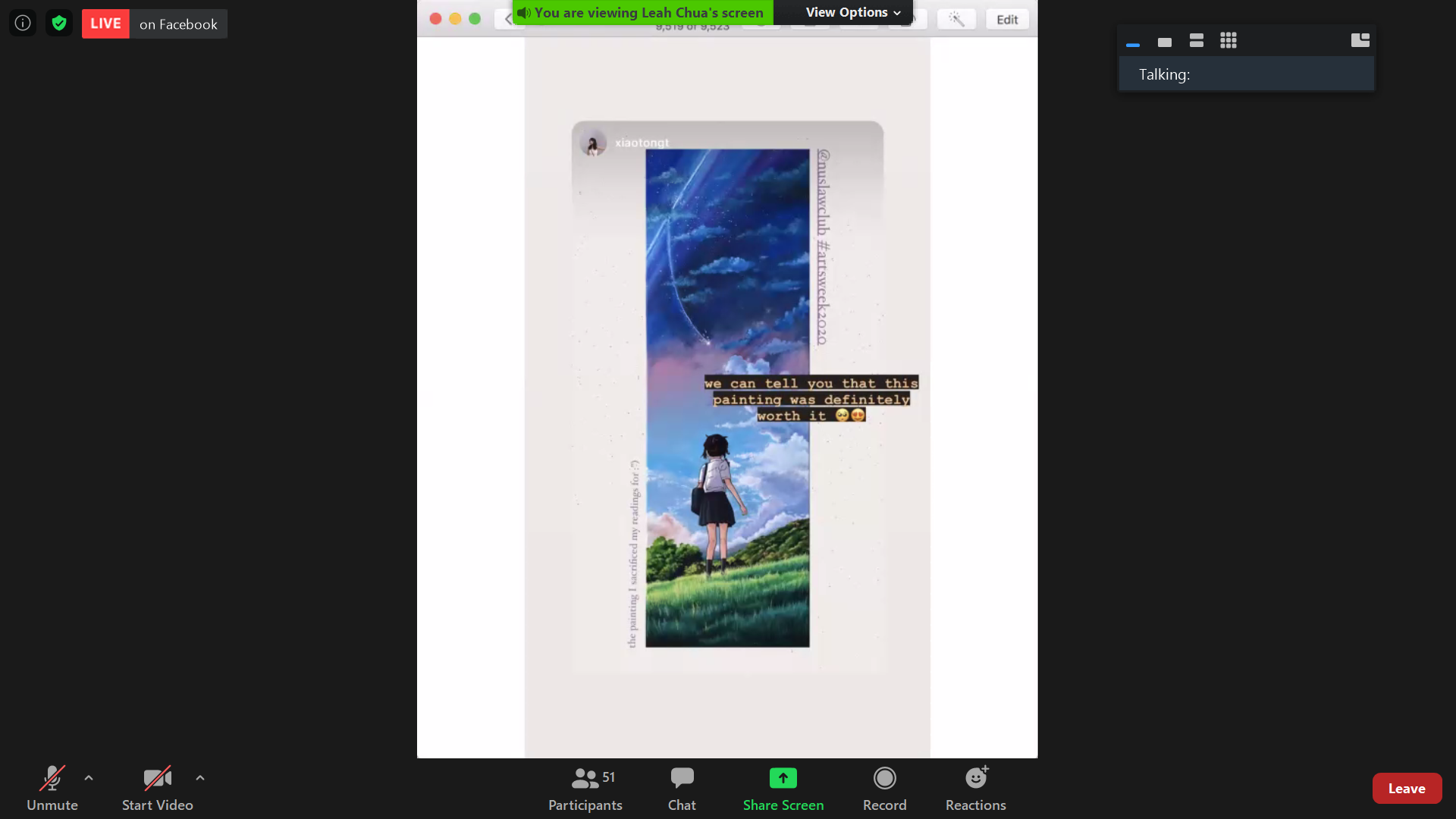 The "Most Creative" award goes to Sakthi Vel Raman. If you are interested, the link to the video is: https://www.youtube.com/watch?v=u8-Vkjxbe90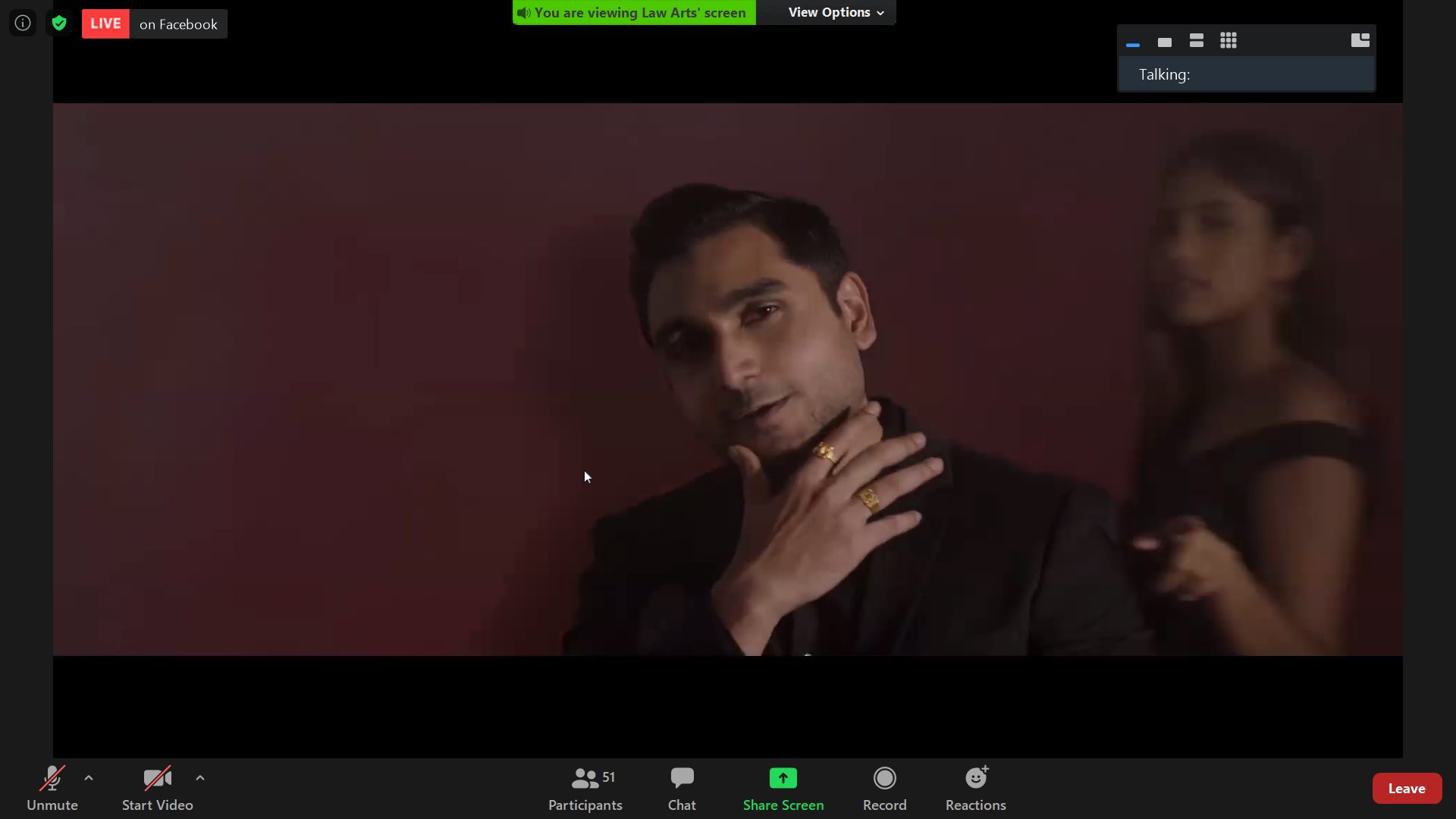 So that concludes all the performances. Kudos to the organisers for planning such a fun and engaging event. Despite having to organise a concert online, it was nevertheless a smooth and successful one. For the readers, perhaps this gives you a teaser of what Law Arts has to offer and sparks your interest in participating in one of their events. As for me, I will be looking forward to Arts Week next year.