For those uneducated in the game of Frisbee, here's how the game works, in 1 short minute: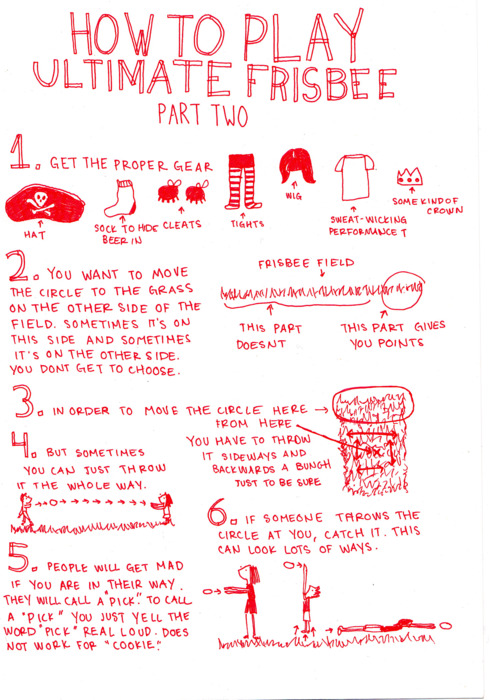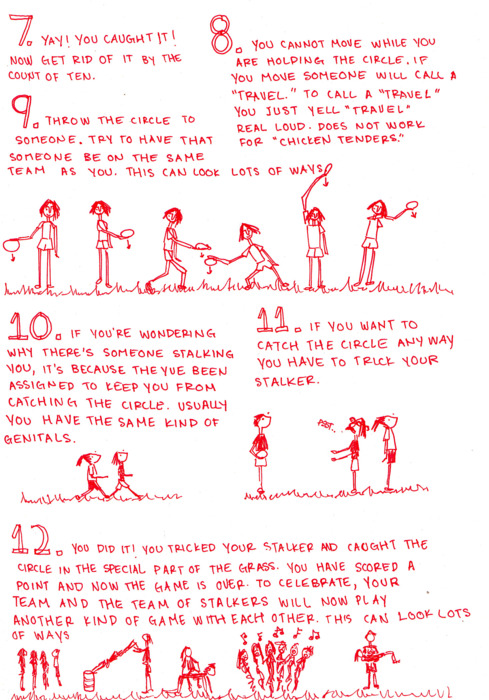 Source: How to Play Ultimate Frisbee
St. Joseph's Institution can be found at 38 Malcom Road, just a short distance from our very own Law school. According to the internet, it is the 3rd oldest educational institution in Singapore, and is consistently ranked among the top secondary schools in Singapore. The school uniform should be of particular interest to anyone looking at SJI boys – each SJI student is royally robed in majestic white, an undying symbol of hope for the land, an unwavering role model of untainted, unadulterated honor. Furthermore, SJI boasts a ridiculously fantastic track record of producing crème de la crème; many renowned locals have graced our existence such as, Deputy Prime Minister Teo Chee Hean, Makan Sutra host KF Seetoh, legendary litigator Davinder Singh S.C., and also our dearly loved former dean Professor Tan Cheng Han! At this juncture, I stopped eating my Koo Kee Yong Tau Foo and wondered, "who else can a stellar institution like SJI ever produce, to add value to Singapore society?"
Enter Chua Yongquan, Captain of this year's IFG Frisbee team, whose inexorable march to stardom has inevitably snatched all the attention away from poor Co-Captain Eunice Chong. Just days after helping our Table Tennis team to a historical first-ever bronze medal with this death stare, Yongquan rallied his warriors like an honorable OCS-trained officer (so much so that his subordinates still salute when they see him in a public place today e.g. just last Wednesday, fellow Year 2 Luke Margaret Wu recognized his "sir" eating at Two Chefs and greeted him without any hesitation!), with great ambition to make the Final of the competition. Gold medal games are pretty much a perennial occurrence for him. However, Yongquan struggled within himself as two of his players left prematurely before the Frisbee competition, to help the Law Canoe Polo team out at the nearby SRC pool. Thankfully, although Fangyi (Year 2) and Danny Chua (Year 2) capsized a couple of times due to poor canoeing techniques and low self-esteem, they managed to secure one win, and also catch the astounding performances of Canoe Polo great, Iris Pek (Year 2) live in action during the Women's matchups.
We started our campaign with the first game against Medicine. Knowing that the winner of this Law-Med curtain opener would go on to play the easier semi-final (against Arts rather than Engineering), both teams were raring to go and ready to beastmode. This was almost certainly half the battle to get into the eventual Final, and we knew that as long as we had a decent chance as the underdogs in this matchup, we were going to try for the jugular.
Medicine boasted a team of experienced Frisbee players, and we focused primarily on tenacious defence to keep the game close. Med got onto the scoreboards early before Danny pulled one back for us. Seasoned Frisbee veteran, Soon Weisong (Year 4) scored (as he usually does with great ease) to pull us level after Med went ahead once again. With the scores at 2-2, and approximately 10 minutes to go, both sides were eager-beavering to edge ahead. Yongquan however, calm and composed as ever, continued to make substitutions and called the plays with confidence, if not nonchalance. Unfortunately, some tactical errors were made on the field and Med pulled away by 2 points to eventually win 4-2. We were left with a mountain to climb against USP, Science and Computing.
USP drew first blood in our next game and our nerves were cramping our style early on. We took a while to settle down as USP took the lead over us after we pulled level. As the game headed into its dying moments and Team Law was dying for a hero – up stepped former pageant contestant and Team Law Road Relay heavyweight, Nicole Chee (Year 2). With literally – and I mean literally – minutes left, the human Cheenook conjured a superb defensive block and scored with a game-winning assist from the effervescent Jason Lim (Year 3). Law 3-2 USP. Even though the match official Zhefei called time on the game, Nicole vehemently ignored the full-time whistle and scored once again at the other end, widening the gap to 4-2. Now the game was  well and truly over. Even though we eventually rectified the score and discounted the last point, USP had already suffered a heartwrencheeing defeat at the hands of Nicole.!
Facing Science was a much easier task as we breezed past them 6-1, threatening to pull away even further in hopes that our team managers Danny (Year 3), Mark Yeo (Year 2), and even the match official Zhefei (Year 2) could get into the action too (rules dictate that a gap of 7 points is wide enough and non-registered players would thus be allowed to join such a game). Alas, we couldn't; Danny, Mark and Zhefei were left frustrated and crushed along the sidelines. Fortunately, the team managers managed picked themselves up after the massive disappointment, as we headed into our decider against Computing… This was make or break.
The game against Computing was tricky because they managed to thrash USP upside down while we struggled to egg out a victory over USP. Both sides knew that the all-important semi-final berth was at stake, and the Law team didn't exactly want 5 weeks of training at the highly hazardous and grassless Upper Quad concrete field to amount to nothing.
It was no nonsense from the start as the Law team overwhelmed Computing and raced to a quick 5-0 lead, eventually ending the game 6-1 winners. Our Part A teammate and Nottingham graduate, Carmen Chen, who some of you might know, scored the last point of the game… But that was not all as a Computing opponent contested and called a travel on her (basically there is a objective-subjective test applied in Frisbee where a player catching a disc while in the motion of running, is not allowed to take more running steps than a reasonable player of his/her weight moving at his/her momentum would depending on the contester's interpretive assessment). Nevertheless, Carmen decided that enough was enough and threw the disc on the ground (!), walked towards the bench for a drink, astonished at the chutzpah of the entire situation. Sources reported that she later denied she was in a rage-mode at the time of the incident.
The semi-final against the universally-acknowledged top seed and defending champs Engineering was going to be tough as the whole team was basically made up of Frisbee club players i.e. people who actually had experience playing Frisbee, unlike this author. Unfazed, we were raring to give them a run for their money. The game started out pretty intense: Team Law managed to stifle Engineering on defense for the first 10-15 minutes and answered each time they scored; 2-2. Game on!
Eventually, Engineering started to dominate as they sprung a zone defense, which we struggled to handle. The gap started to widen and they eventually hit point cap (the maximum points that can be scored) and crushed us 9-2. We still had a 3rd-4th decider with Med. Law-Med here we go again..
Med started to put on a clinic, quite literally, as they outplayed us point after point, patiently wearing us down with their disciplined throws and intelligent cuts. It really was beautiful Frisbee and superb flow of the game, kudos to our Medicine opponents! Eventually, we couldn't keep the scores close as the halftime 5-1 Medicine lead was further stretched to an eventual, well-deserved 8-3 victory.
Finally, in the revered and heartwarming words of Captain Chong Chong in her Whatsapp message to the Frisbee Team, "Hey guys, thank you all so much for everything throughout the lead up to IFG, coming for trainings at 9am all the time (she lies, clearly), supporting each other, and of course for today. We played so hard, and we fought for every point, we fought for the other faculties to give us their respect. We should be really proud of ourselves. [Party Hat Emoticon]."
The team truly has plenty of people to thank. A truckload of thanks to God for the awesome weather, and for keeping all of us safe/injury-free despite our crazy efforts to kill ourselves! Our deep gratitude also goes out to the graduated seniors who never fail to lend their support and encourage us with their mighty presence! Indeed, as Captain Yongquan sang for 4 years of his golden youth, "Onward and upward in life's earnest battle, Joyously bearing the brunt of the fight!" – we look to soar greater heights at the next IFG.
——————————————————————————————————————————————–
 Writer:

Photographers: Leung Liwen (Year 1), Aditi Ravi (Year 2)