In conjunction with Law Careers Fair 2017, the 37th Law Club Management Committee and Justified Editorial Committee have collaborated in a series of posts featuring local and international law firms.
Our first featured law firm is Rajah & Tann Singapore LLP. As one of the "big four" local law firms, Rajah & Tann is a full service local law firm with more than 300 lawyers. Our Justified writers met with Paul, Sheng Rong and Ang Mian. Here's a brief introduction of the three lawyers, their work, academic history and practice.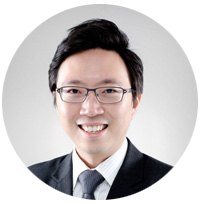 Mr Paul Tan, Partner
Paul is a partner with the R&T international arbitration practice. He joined R&T in 2007. Previously, he was a Justice Law Clerk at the Supreme Court and did a post-grad at Oxford on Public and Private International Law after graduating from NUS.
Paul was appointed recruitment partner in 2014. Together with Chester, he looks after graduate recruitment, interviewing and selecting our trainees. They also find out the demands of different practice groups at R&T for trainees. Paul also recently received the Disputes Star of the Year Award.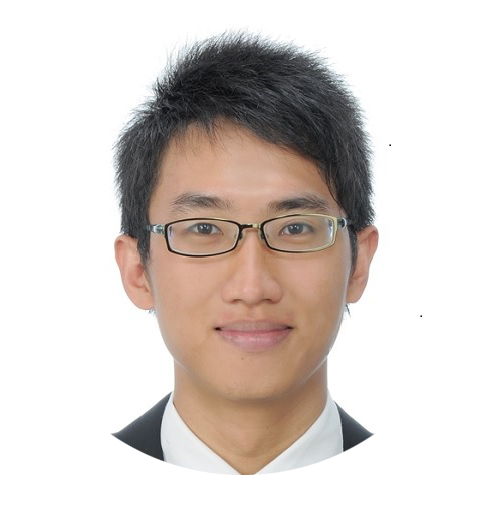 Mr Tng Sheng Rong, Senior Associate
Sheng Rong is a senior associate with the R&T commercial litigation practice. He graduated from NUS in 2011, having done the NYU-NUS Masters Programme. Sheng Rong did his pupilage training at the Attorney-General's Chambers. He spent around 2½ years at the AGC before joining R&T in 2013.
Sheng Rong works as part of Mr Francis Xavier, SC's team, and his work comprises mainly high-value, complex litigation and commercial arbitration. He is presently acting in the first ever case before the Singapore International Commercial Court. Sheng Rong is also a member of the Associate Management Committee, which serves as the bridge between the associates and the management of Rajah & Tann Singapore.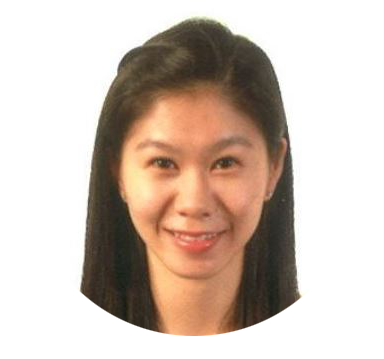 Ms Ang Mian, Associate
Ang Mian is an associate with the R&T banking & finance practice. Also an NUS graduate, Ang Mian trained at Rajah & Tann and was recently called to the bar in August 2015.
As a corporate lawyer, Ang Mian mainly deals with transactional work on a wide range of corporate banking matters, including domestic and cross-border syndicated and bilateral lending transactions.
The interview consists of two main sections — Firm Culture, and Internships & Training Contracts.
Part I: Firm Culture
Why did you choose R&T, and in what way do you think R&T stands out from the other big firms?
Ang Mian: I got my TC in Year 3. When I was applying for my TC, I knew I wanted to do corporate work so I asked around for advice and recommendations. Friends who were already in the industry mentioned that R&T was a good place if I wanted to do corporate work, so I applied.
I've never interned at R&T before — I mainly interned at one or two mid-sized firms, so I was slightly unsure as to what to expect when it came to joining a big firm.
What I feel makes R&T stand out is its great culture. The partners and associates whom I have worked with have been generally very nice and approachable. I also feel that I have had a very good training experience compared to some of my peers — during my training, I've been quite fortunate as the partners and associates made the effort to teach and supervise me.
Sheng Rong: I was involved primarily in criminal prosecution work at the AGC, and moved out in order to try my hand at something different. Specifically, I wanted to be involved in complex litigation and arbitration, and also to work for and learn from an established Senior Counsel. In addition to what Ang Mian said earlier, another thing that makes R&T stand out is that it has a higher concentration of Senior Counsels compared to other firms. From a business perspective, R&T also has a very unique and ambitious long term plan when compared to the rest of the Big Four and other firms, in terms of its goals in the South East Asia region and beyond. With the addition of our Philippines office earlier this year, our regional practice now covers all of ASEAN.
If you had to use one word to describe the "culture" of R&T or your team, what would it be and why?
Sheng Rong: "Collegiate"
My team consists of 11 people, including partners. Save for two UK graduates, the rest of us graduated from NUS. The team structure is quite flat in the sense that we have frequent opportunities to work directly with Francis.
It's a good working environment — there is a great sense of camaraderie amongst the associates and even the younger partners, and in that sense it often feels like I'm still in NUS. There are no inter-associate politics and there is no pressure to stay back late if you don't have to.
In terms of firm culture, our management does try to listen to its associates. The Associates Management Committee (AMC) is one method by which management communicate with its associates — it acts as a two-way communication conduit where management solicits views on certain policies or changes, and associates have an avenue to issues they are concerned about.
Ang Mian: "Nice"
As I mentioned earlier, the people whom I've had the opportunity to work with have generally been very approachable. I get along well with the other associates in my department and we go out for lunch and dinner regularly. We are comfortable with bouncing ideas off each other at work and we have a lot of fun hanging out outside of work as well.
There are also different welfare initiatives, including Movie Night, Thirsty Fridays, and Year-end and CNY parties, etc. This year also happened to be my first time going on a firm trip — we went to Port Dickson in Malaysia.
Can you give us an example of your "good days" and your "bad days"?
Sheng Rong: On a good day, I go home at around 8pm. With disputes work it tends to be cyclical, but I would say that I have good days at least 50% of the time.
On a bad day, this may mean leaving the office well past midnight, and sometimes just before dawn. Thankfully this only happens during the busier periods, which don't come around too frequently. Sometimes you may do what we term a "u-turn", where you ask the taxi driver who's just sent you home to wait downstairs, grab a quick shower and head back to the office. I haven't had to do that yet, and I've managed to have at least one or two hours of sleep.
Ang Mian: A good day, like Sheng Rong, is going home before 8pm. My hours are quite unpredictable, but I would say I have good days at least 50% of the time. It also helps that with our laptops we have the flexibility of working from home at night.
For me, a bad day may not really be in terms of hours. Sometimes it can get stressful when there are a lot of calls coming in and you're trying to get urgent work done while fielding those calls.
How do you find the elusive "work-life balance" in the firm?
Sheng Rong: It isn't easy with there being so many "work" demands on your time, but you have to find your "life" activities and make a conscious effort to protect that time. Mine is exercise — usually playing sports once a week and taking a short run twice a week is manageable. You do have to manage your expectations though; for instance, during busier periods you would expect to spend every waking hour in the office and to get home only after everyone else has gone to sleep.
Ang Mian: There are good periods and bad periods. I generally try to get some time to myself during the weekends — even if I have to work I'll try to make sure to set aside some time to unwind, whether it is spending time with family and friends or just staying in and catching up on TV.
P.S. Ang Mian met her current boyfriend last year! Who says lawyers don't have a life?
What are some of the biggest ways in which practice has affected your lifestyle, and what are some tips you can give to us to help us cope?
Sheng Rong: One important tip is to draw clear boundaries — for instance, most people will draw the line at 8 p.m. on Friday nights, and come in on the weekend if work needs to be done. Another thing is to minimise uncertainty over deadlines, which requires you to keep an open channel of communication with your bosses to ensure you don't get thrown unexpected tasks out of the blue.
Ang Mian: Unfortunately, banking work can be quite unpredictable and it's sometimes hard to tell when things will end on a particular day. During the busy periods, it can be very difficult to make plans or you'll have to cancel them last minute. Personally, I prefer to make plans on weekends as opposed to weekdays, and try to stick to them as much as possible. If I need to get work done over the weekend, I also try to work from home.
Part II: Internships & Training Contracts
What are your comments on the 'Glut of Lawyers', and how has R&T in particular responded to this?
Paul: I feel that it has not really changed the legal landscape. R&T has always dealt with the challenge of sieving through applicants — we are still looking at a small percentage of the overall group. Numerically, we receive over 400 applications for our training contracts in the recent years and we take in about 30-40 people.
However, I do feel that there is now a bigger challenge for students to differentiate themselves, and one way to do this will be through the internship.
What are some of the outstanding features of R&T's internship programme?
Paul: We offer a four-week structured programme for associates to get to know the interns, and vice versa. Interns can expect to do at least a few substantial pieces of work. We take the effort to welcome the interns and ease them into the firm.
As part of the programme, we include substantive content, such as talks by senior associates about their experiences in different practice groups. We also have informal interactions, where interns can engage the associates over drinks.
Through the internship, interns get to experience difference practice groups, and this lowers the mismatch in their expectations. I would also like to add that currently, a good percentage of trainees are from our internship programme.
How does one stand out in internship/TC applications. In particular, what are some of the traits that R&T looks out for?
Paul: I think the applicant must have a value proposition — to contribute some skills to the firm. Some skills we are looking out for will be:
Good drafting and writing abilities;
Client management skills to expand the firm's business;
A specialisation of a particular practice group;
A global outlook, given that R&T is a regional firm; and
A specialisation in a particular country.
Essentially, we are looking out for people who can be leaders and future partners in their practice groups in 10-20 years. I am also looking out for some 'X-factor' that distinguishes yourself from others. This can include CCA or sports achievements, interesting hobbies, and extracurricular activities. The important thing is how you build a profile of yourself using those achievements.
To be a successful lawyer, you really cannot be a cookie cutter. Just knowledge of the law is not enough. You need creativity, drive, patience, and a sense of adventure.
Any tips for potential applicants when applying for an internship/TC?
Sheng Rong: In today's environment, it's tempting to just take any position that's offered, whether it's an internship, a TC or a job. If you do so, however, there's a high risk that you find yourself in a place you may not be entirely happy or satisfied with, and you'll quickly find your job meaningless and unfulfilling. To me, the most important thing when choosing a job is to pick a place where you are happy working. This is a place you're going to spend at least 9 hours a day. This means being happy with the type of work or files you do, the bosses and colleagues you work with as well as the general firm culture including your working hours.
An internship is essentially an extended interview. When you apply for a TC or a job with a firm you've interned at, your internship records (including what the team thought of you at the time) will certainly be looked at. So it's of course important to work well and display a good attitude. But that's not all — you would want to be able to fit in with your teammates and the general firm culture. If the fit isn't good, people are naturally less likely to give you a great review.
But the interview process isn't a one-way street. It's important for you to learn through your internship whether you're comfortable working with a particular team or firm environment, and whether the type of work or opportunities available there would appeal to you. There's no reason to try fitting a square peg into a round hole, and an internship allows you to gain some insight into your suitability for the role and vice versa.
Anything that you would like to add about R&T and the internship programme?
Paul: R&T is one of the most progressive of the Singapore firms and we have taken a long term view of the market. We have placed our bets in ASEAN countries and SEA, and this gives young lawyers a lot of opportunities to work internationally but still be rooted locally.
We are also focused on trying to groom the younger lawyers, and the fairly younger management committee is a testament to that. R&T is a dynamic and progressive firm that gives young lawyers plenty of opportunities to learn and grow.
To conclude, applications for Rajah & Tann's Structured Internship Programme 2017 will be opening on 1st January 2017! More details can be found in your emails. Do also look out for R&T's booth at Law Careers Fair 2017, happening on 10th February.
Written By: Zhou Shiyin (Year 2) and Chen Shilun (Year 3)