Our second law firm featured is Dentons Rodyk & Davidson LLP. Being the first law firm that was set up in 1861 as Rodyk & Davidson (now Dentons Rodyk & Davidson), the firm has had a long and fulfilling history in Singapore.
Since the early days, Dentons Rodyk has grown significantly from a small law firm to one of five largest law firms in Singapore, with around 200 lawyers. Now, with Dentons Rodyk's combination formalised with Dentons, the world's largest law firm, since April 2016, the firm has a network of over 7,000 lawyers in nearly 150 locations worldwide from which to support their clients as they grow their businesses.
As a full service law firm, Dentons Rodyk regularly represents a diverse clientele across a broad spectrum of industries in the following various practice areas, including Corporate, Banking and Finance, Intellectual Property and Technology, Litigation and Dispute Resolution, Arbitration, and Real Estate.
The quality of Dentons Rodyk's work and lawyers have been recognised annually by leading legal publications, such as Chambers and The Legal 500 Asia Pacific.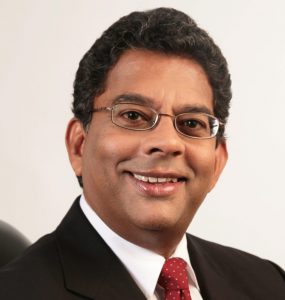 Dentons Rodyk's Mr Gerald Singham (Deputy Managing Partner) kindly answered some burning questions for us.
1. What is the working environment like?
The Dentons Rodyk culture is about approachability and sharing of ideas. This is regardless of "rank" or "seniority" among colleagues. The people here are willing to trade ideas or solve problems together (even if on different teams or even different departments), if their time and schedule permit.
2. What makes Dentons Rodyk unique in terms of:
a. Training
For the young ones, our practice trainees are exposed to stints of one month each at up to two different departments. Practice trainees are rotated within the firm and are exposed to strong practice groups like Real Estate, Litigation, Finance, Corporate, and Intellectual Property. The rotation provides practice trainees with a broad exposure to different aspects of practice, allowing them to gain more knowledge and experience. Our practice trainees are mentored by partners and get to work directly with them.
For those who have been with us longer, such as a few of our young partners, they have participated in Dentons' New Partner Induction Programme, which aims to support them in their leadership role.
b. Firm Culture
Dentons' polycentric approach and our commitment to diversity and inclusion place a premium on the contributions of all of our lawyers, professionals and trainees. This makes for a uniquely positive culture in which our people can grow and expand their careers.
To borrow a quote from one of our own: "The forward-thinking culture of the firm, the international opportunities and the people drew me to Dentons over other firms."
c. Opportunities
Now that our firm is part of the Dentons global network, there are opportunities for secondments at one of our many offices located around the world. Several associates have been seconded to Dentons offices in leading legal centres such as London and New York, exposing them to legal  work in other jurisdictions thereby helping them develop their practice further.
Regionally, Dentons Rodyk aims to expand further in South East Asia. Apart from our associate office in Indonesia, we will open in Myanmar by mid-2017. Like many of our clients, whose regional efforts we support, we see Myanmar and Southeast Asia as a whole, as a major opportunity for business growth in the next five years.
d. Career progression?
As our firm's culture is not based on seniority, our lawyers can expect a career progression that is based on their performance and contribution to the firm. Allow me to share the words of our former Chief Justice Chan Sek Keong, in his introduction on "The Rise and Fall and Rise of Heritage Law Firms" published in Rodyk 150 Years, "Embrace change; discard the culture of seniority ranking of lawyers; seek fresh talent wherever they may come from…" Furthermore, our lawyers will be given opportunities to develop beyond Singapore as Dentons Rodyk increases its footprint in the region.
3. How has the recent merger changed the direction of the firm and what does this mean for young lawyers?
With this combination, we have been better able to serve clients in two critical respects:
By calling on specialist talent on other jurisdictions to help clients with projects and matters in Singapore and the region.
By being able to serve clients through Dentons across the globe.
Our lawyers and staff can expect greater exposure to cross border work which can only mean there are ample opportunities for exposure and development beyond the Singapore jurisdiction.
4. What is your opinion on the glut of lawyers, and how should law students/young lawyers react to the increasingly competitive market?
The business community is still growing in Singapore and there's always room for good quality lawyers who are dedicated, committed and passionate in the practice of law. While the market is increasingly competitive, there could be new opportunities opening up that call for different applications of the law. In a recent PWC report, Singapore was listed as the world's best business hub after London and this can only mean more opportunities for our young lawyers. I would encourage our students and young lawyers to think outside the box and be open to new experiences.
5. Any advice for law students?
The legal profession is an honourable one, calling for higher standards of integrity and professionalism. While the legal industry is often seen as a business, we must remember that it is a profession with a strong tradition in ethics. Young lawyers should always be reminded of the high standards required of them and their continued passion for the law would enable them to enjoy their work.
Written by: Zhou Shiyin (Year 2)